Call of Duty: Black Ops 2 had broken all records for first day sales of a video game, raking in more than $500m (£315m) in its first 24 hours on sale.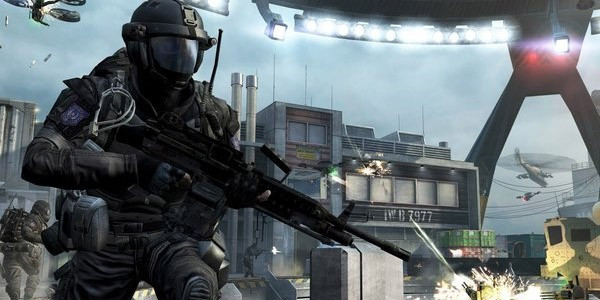 That figure puts Black Ops 2's first day sales ahead of the original Black Ops and Modern Warfare 3, last year's Call of Duty installment, and takes the Call of Duty franchise as a whole ahead of the entire Harry Potter and Star Wars film franchises.
Activision Blizzard CEO Bobby Kotick said: "With first day sales of over half a billion dollars worldwide, we believe Call of Duty is the biggest entertainment launch of the year for the fourth year in a row."
Black Ops 2 beats the previous record of $400m for opening day sales, which was set by Call of Duty: Modern Warfare 3 last year, which is estimated to have sold 6.5 million copies in its first day.
The latest Call of Duty went on sale worldwide on 13 November for Xbox 360, PS3 and PC, and there will be a Wii U version from 30 November.
We reviewed the newest CoD this week and said that the game is "a lean, slick, fast-paced first-person shooter that doesn't sully its action with affected politics. It's fast and fun and brilliant, foregrounding the uproarious action, immaculate visual design and flawless technology that used to make Call of Duty Call of Duty."
Eric Hirshberg, CEO of Activision, said: "Call of Duty has become more than a product people buy, it's a brand people buy into...And every November we do more than just than launch of a game, we kick off an annual, unofficial but worldwide phenomenon called the Call of Duty season."
Hirshberg added: "I want to thank our incredible team at Treyarch for making an amazing game, everyone at Activision for making this brand a force of nature and our retail partners for their unprecedented support for this franchise.
"But most importantly I want to thank our millions of fans for their continued support and loyalty and for making us better every day."
For comparison, Halo 4 made $220m in its opening 24 hours earlier this month.