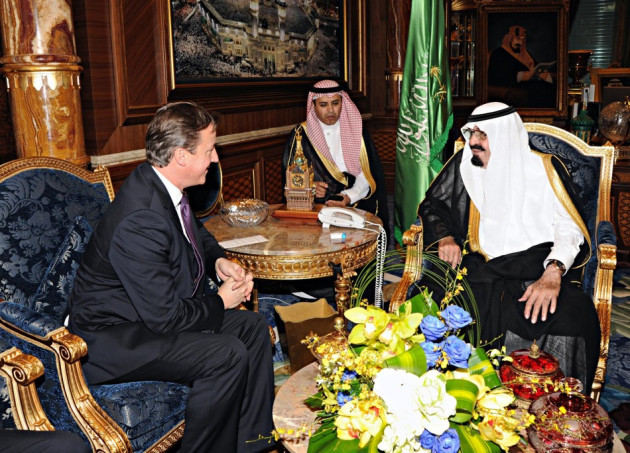 Prime Minister David Cameron said Britain is to ready to allow Syria's President Bashar al-Assad a safe passage out of the country, if that would end the bloody civil war.
In an interview with Saudi-owned pan-Arabic television network al-Arabiya, Cameron said the international community should consider anything "to get that man out of the country and to have a safe transition in Syria."
"I am certainly not offering him an exit plan to Britain, but if he wants to leave, he could leave, that could be arranged," Cameron said.
The remarks triggered a wave of criticism from human rights organisations.
"Instead of talking about immunity deals for President Assad, David Cameron should be supporting efforts to ensure that he faces justice, ideally at the International Criminal Court at The Hague," Amnesty International UK's Syria campaign manager Kristyan Benedict said.
"After Syrian government forces have indulged in a massive campaign of indiscriminate bombings, mass round-ups and torture, there should be no question of Bashar al-Assad escaping justice with a cosy deal of this kind."
"PM Cameron, be careful: offering immunity gives Assad license to kill as many as needed, leaving only if he loses power," tweeted Human Rights Watch executive director Kenneth Roth.
Cameron's interview was recorded in Abu Dhabi where the PM stopped on the second of a three-day tour of the Middle East. Cameron then moved to Saudi Arabia where he held talks with King Abdullah.
During the interview, Cameron also spoke of being "frustrated" by the difficulties encountered in finding a solution to the conflict in Syria, but added that Britain is not going to provide weapons to the Free Syrian Army rebels.
"I am very frustrated that we can't do more. This is an appalling slaughter that is taking place in our world today," Cameron said.
"We are a government under international law and we obey the law, so there are restrictions there, but we have helped the opposition with non-lethal equipment.
"We played our part in helping the refugees at the border, helping with the opposition, pushing at the United Nations for the strongest possible resolutions, but we are prevented frankly by some of the permanent members of the UN Security Council, Russia and China that don't want us to go as far as we should."
It is estimated that more than 35,000 people have been killed in Syria since the uprising against Assad's regime started in March 2011.