Syria Civil War: Britain to Hold Talks with Armed Rebel Groups
The talks will be spearheaded by Foreign Secretary's special envoy John Wilks.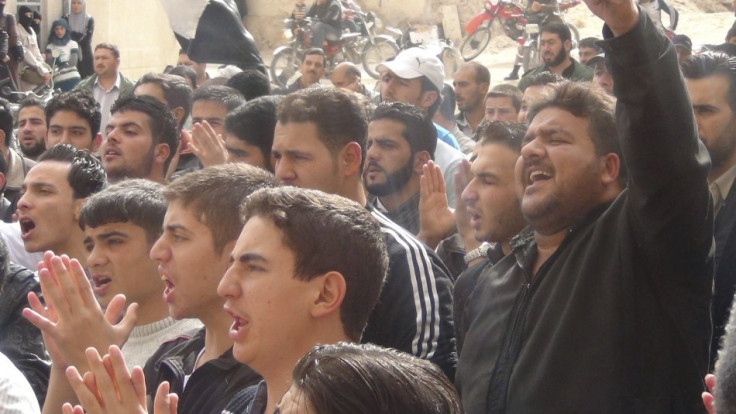 Britain is planning to hold talks with the Syrian rebels in a bid to bring the country's civil war to an end, according to Downing Street.
Officials said the discussions between the armed opposition groups and a British delegation may take place in Jordan or Turkey, both Syria's neighbours.
The announcement followed Prime Minister David Cameron's earlier offer of a safe passage for President Bashar al-Assad.
However, the UK maintains its position that it is not in favour of any military assistance to the rebels who have been locked in conflict with Assad over the past 19 months.
"The government will make absolutely clear to these groups that they must respect human rights and humanitarian law standards. We will also call on them to work with aid agencies to facilitate vital humanitarian access," said a spokesperson, adding the move would help the UK "better understand the actual situation and the relationship between political and armed opposition groups."
According to reports, the officials will not get involved in talks with extremists, but only with those opposition groups which will play a key role in the political transition.
"This is not a ratcheting-up and it is certainly not a precursor to arming anyone. This is reinforcing an existing dialogue," a source told the Guardian.
The talks will be spearheaded by the special envoy from the UK, John Wilks, who will soon receive the green light from the foreign secretary William Hague at a conference in Doha.
The UK is also planning to increase its humanitarian aid to Syria to £50m, a boost of nearly £14m.
Cameron is on the final leg of his three-day Middle East tour where he will visit Syrian refugees at a camp in Jordan. Syria's neighbour shelters around 110,000 refugees.
Meanwhile, reports suggest that seven top Assad army generals have defected to nearby Turkey.
© Copyright IBTimes 2023. All rights reserved.