Assassins belonging to the Camorra mafia in Italy have executed a man in the courtyard of a kindergarten in Scampia, in Naples' outskirts, while children were rehearsing Christmas songs.
Luigi Lucenti, 50, was hunted by killers on a motorcycle to the entrance of a school and shot dead.
"We were rehearsing songs for the Christmas play," a teacher told daily La Repubblica. "Luckily our children didn't hear the shots. We were evacuated through a secondary exit and we didn't see the dead body."
Scampia is at the core of the so-called Camorra feud between criminal gangs in and around Naples, depicted in Gomorrah, Roberto Saviano's award-winning expose of organised crime in the region.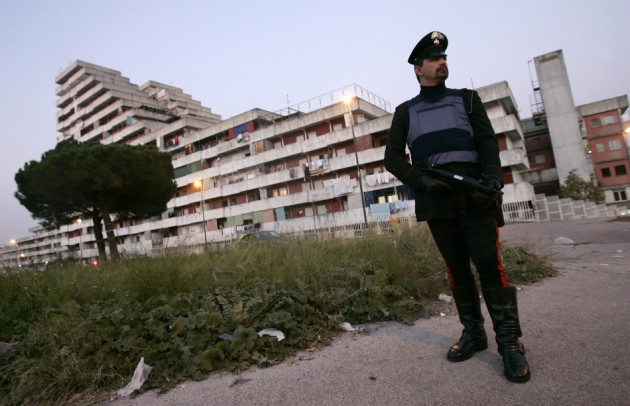 The feud was between the Di Lauro clan, from Secondigliano, and the "secessionists", a faction from the once powerful Di Lauro clan in the northern suburbs of Naples that attempted to take over drugs and prostitution rackets in the area.
Around 300 children were singing Christmas songs a few yards from the murder scene. It is still unclear if the victim, who has been convicted in the past for drug dealing and other crimes, was father of one of the children at the kindergarten.