Campaigners in Spain have set up a fake abortion travel agency, as a stark reminder to women of the choice they may face if new anti-abortion measures are passed into law.
As part of the campaign, women's rights group CELEM has also set up a fake branch of Abortion Travel, calling it "the agency that should never exist".
"Be free in London", "Decide in Paris" or "Your choice in Lisbon", read the slogans on the website, and its creators insists that although their main aim has been to provoke debate, all of the information on the site is genuine.
"What it stands for is true, if women want to have a safe abortion, they'll have to do it abroad."
"We (women) should never have to find ourselves in a situation where we're forced to make these choices," Gabriela Castro, a representative for advertising company DDB, which helped CELEM with the campaign, told The Local.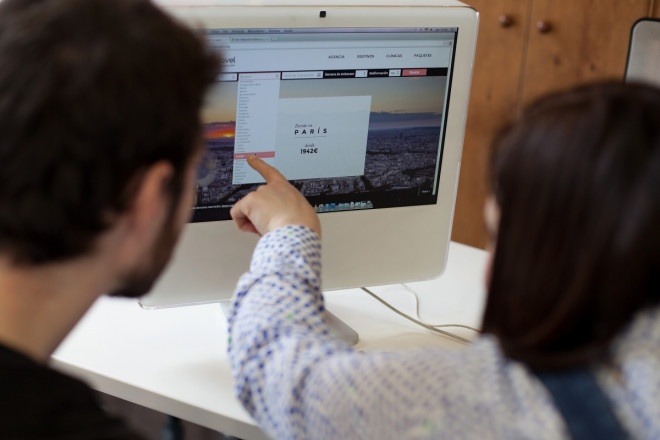 "None of our package deals can actually be purchased but the information contained in them, from hotel options to the cost of the surgical procedure, is all based on fact," Castro explained.
In the branch, campaigners offer information on what they claim are the dangers posed by the laws, and encourage "customers" to sign a petition against it.
In February, the ruling Popular Party voted down a challenge to the controversial bill from the Socialist Party opposition in a secret ballot.
The law would only allow abortion in cases of rape, or where the pregnancy would pose a severe risk to a woman's physical or mental health.
Opinion polls indicate that approximately 80% of Spaniards are opposed to the law.
"If this goes ahead, the number of abortions in Spain will [still] rise and many of them will be more dangerous abortions for women," said Elena Valenciano, deputy leader of the Socialists.
"Inequality will grow, [and] Spanish women will once again be divided into two groups: those who can travel to a neighbouring country and undergo a safe abortion and those who cannot."
In march, Spain's national Abortion Clinics Association (ACAI) estimated that 60,000 women a year would be forced to travel abroad for treatment or have back-street abortions if the law were passed.