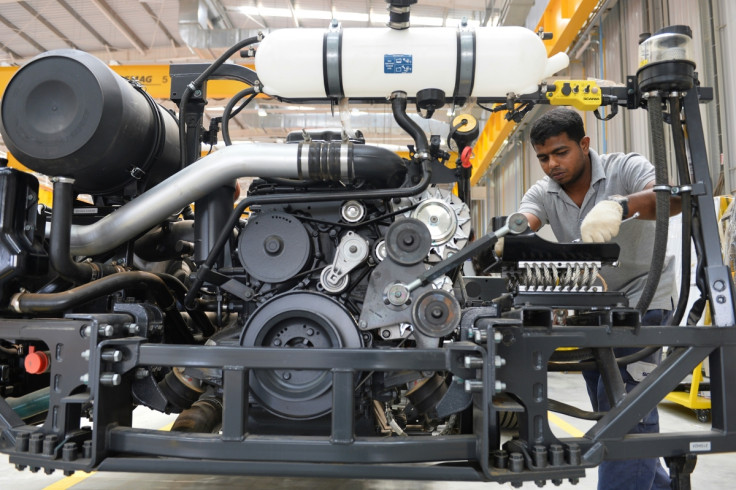 The story of modern-day India today is like a fast-paced novel that the reader cannot put down. Foreign investors and politicians searching for business prospects there cannot wait to turn the pages, and escape the sight of the world's dreary economic climate of New Year market slumps and unrelenting commodities slides.
In January, Prime Minister Narendra Modi penned a new chapter in that story at the India-France Business Summit in Chandigarh, telling his audience, "Retrospective tax is a thing of the past. That chapter will not be opened again."
After finance minister Arun Jaitley stood down on a $6bn (£4.33bn) raid on back taxes from foreign investors last September, India's tax regime is now one of India's many attractive characteristics.
Today, India has the fastest economic growth rate in the world – forecast at 7.5% by the Indian government – and doubts over how long growth will be sustained cannot belie the fact that India houses the world's largest growing smartphone and renewable energy markets, and its economy is opening up in every direction. However, when the markets' turbulence is over, uncertainty will still hover over India's future. The global industrial landscape is changing and this could expose India's weaknesses.
One of the more inspiring topics of discussion at the World Economic Forum's (WEF) annual gathering at Davos last month was 'Industry 4.0' – an approaching global industrial epoch.
This could be bad for industries without the right insurance policies in place: millions of jobs could be short-circuited as robotics and automation remove the need for skilled workers, affecting up to 7.1 million people worldwide according to WEF. Nations that have not invested in the infrastructure to support R&D, high-value manufacturing techniques – such as 3D printing and nano-engineering – and advanced skills will find themselves dropping behind as the industrial framework shifts.
Modi has pinned his fortune on the growth of the industries, with his 'Make in India' campaign aiming to boost the manufacturing sector's tranche of GDP up to 22%, in one of the largest industrial drives in India's history.
The convergence of digital, services and manufacturing sectors could affect India in one of two ways: either it could stall confidence in the 'Make in India' drive, or India could seize the opportunity and become the pioneer of the fourth industrial revolution.
Though India's manufacturing sector has declined to 16% as a proportion of India's GDP – far below the 55% added by the services industry – India is one to watch as global industries enter their new dimension.
The performance of the Indian diaspora reveals that India has depth, breadth and dynamism in its economic capabilities. The full benefits of economic liberalisation are yet to be felt and India is yet to harbour the skills, complex digital infrastructure and urbanisation mastered by other economies independently. That is not to say that it will have to turn to foreign companies in order to keep up with the revolution in the industries.
In the US, two Indians now run two of the most successful digital technology firms in the world: Satya Nadella, chief executive of Microsoft, and Sundar Pichai, CEO of Google.
Both are graduates of the Indian Institutes of Technology. Indian higher education has not reached the scale of the UK and the US, academics in India post far fewer scientific papers per capita and the country has never fostered innovative products through collaboration between enterprise and R&D to the same extent. And yet India still trains some of business and industries' greatest minds and talents.
In the UK, where British universities and public-private partnerships provide fertile ground for scientific development and innovation, the manufacturing sector is still buoyed by Indian firms like Jaguar Land Rover (JLR), now Britain's largest automobile manufacturer.
JLR is at the forefront of skills development, working with British universities to develop first-class vocational training and high-value manufacturing techniques. These new techniques are essential to boost local economies – JLR has created 10,000 local manufacturing jobs in just five years – and provide local firms with the ability to operate at scale and take on larger projects; precisely the projects India will be tackling as its growth continues to boom.
Mastering some of the most innovative capabilities in the world, there is no doubt that Indian firms can match the challenge posed by the global scale and minute complexity of Industry 4.0's new digitally-assisted advanced manufacturing techniques. Modi, who has travelled far more since the beginning of his premiership than any previous Indian prime minister, has an extraordinary sense of the worldwide strength of Indian brands and industries and his decision to support India's manufacturers will be vindicated.
Lord Bilimoria is the founder and chairman of Cobra Beer, chancellor of the University of Birmingham and the founding chairman of the UK-India Business Council.