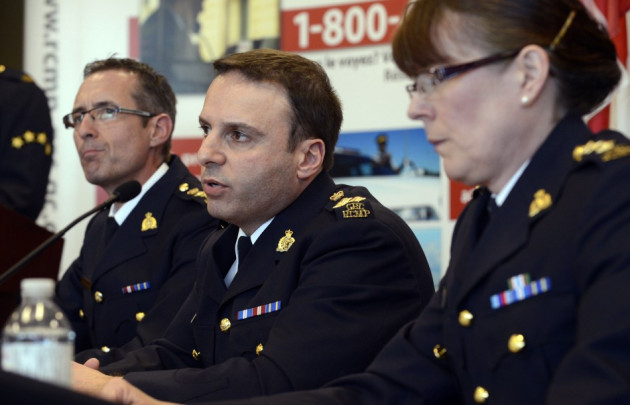 Canadian police have arrested two men for plotting a terror attack on a passenger train and officials said the suspects have strong connections to "al-Qaida elements in Iran".
The train was believed to have been running from Canada to the US, but the exact route of the train has not been disclosed by the authorities.
The suspects were identified as Chiheb Esseghaier, 30, and Raed Jaser, 35. Officials have refused to divulge the nationalities of the suspects, but said they are not Canadian citizens. Local reports suggest the detained suspects were under surveillance for several months.
The suspects planned an attack on the train operated by the state-run Via Rail Canada. Police assured the Canadian people they are not in any "imminent danger".
"We are alleging these two individuals took steps and conducted activities to conduct a terrorist attack. They watched trains and railways in the greater Toronto area," Jennifer Strachan of the Royal Canadian Mounted Police (RCMP) told reporters.
Assistant Commissioner James Malizia said the two suspects had received "direction and guidance" from al-Qaida-backed elements.
"Had this plot been carried out, it would have resulted in innocent people being killed or seriously injured," he said.
The official, however, did not point fingers at the Iranian government. The US had earlier accused Iran, a Shiite-dominated state, of aiding the Sunni-dominated al-Qaida organisation.
"Iran's position against this group [al-Qaida] is very clear and well known. Al-Qaida has no possibility to do any activity inside Iran or conduct any operation abroad from Iran's territory, and we reject strongly and categorically any connection to this story," Iran's mission to the United Nations said in a statement.
US ambassador to Canada David Jacobson hailed the arrests, saying in a statement that they were "the result of extensive cross-border cooperation, which is the hallmark of [the two countries'] relationship. Dedicated professionals on both sides of the border brought these arrests to fruition."