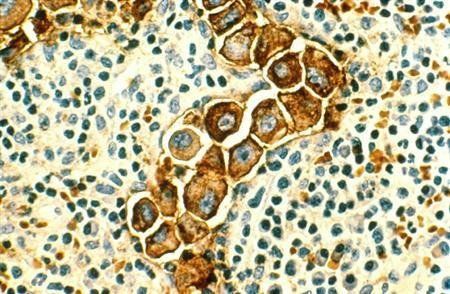 Research has uncovered a key cancer-promoting gene which can be a potential target for treatment of multiple cancers.
It has been known that a protein, TGF-beta, acts as a tumour suppressor but at some point flips its role and becomes a tumour promoter.
The researchers at the University of Michigan Comprehensive Cancer Center identified Bub1 as a key gene involved in regulating the TGF-beta receptor.
The gene Bub1 is highly expressed in many different types of cancer and hence, a drug that targets it could impact multiple cancers.
"Our data that Bub1 is involved at the receptor level is completely unexpected," says study director Alnawaz Rehemtulla, PhD, Ruth Tuttle Freeman Research Professor of radiation oncology and radiology and co-director of the Center for Molecular Imaging at the University of Michigan Medical School.
Bub1 is well-known for its role in cell division. But when 720 genes from the human genome were screened against lung cancer and breast cancer cells, Bub1 emerged to be a big player in TGF-beta signalling.
Bub1 was shown to bind to the TGF-beta receptor and allows it to turn on aggressive cell growth. When the researchers blocked Bub1, it shut down the TGF-beta pathway completely.
The study is published in Science Signaling.