Canon is the only major camera manufacturer yet to release a compact system camera so one Canon fan has taken things into his own hands and come up with a design for the yet-to-be-announced camera.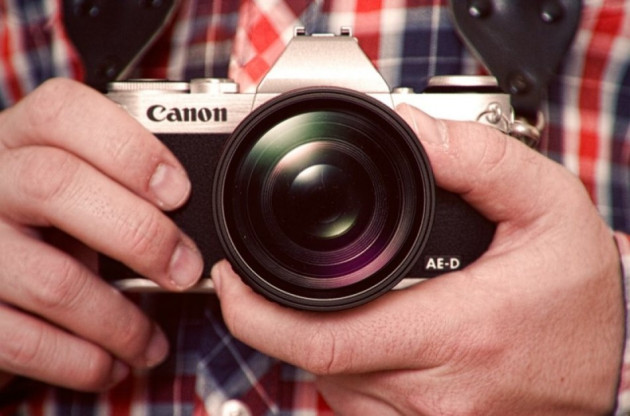 Designer David Riesenberg has come up with what he believes a Canon compact system camera should look like. He says: "Like many others, I too have been waiting for quite a while for Canon to release its mirrorless system. There are speculations and indications that they may very well do so this year, but I personally grew a bit restless."
Riesenberg spent a month bringing his vision to life and the result is a very retro-looking camera, quite similar to the recently announced Olympus OM-D. "Because of this, I decided to put to paper, or rather to CAD and rendering software, my vision of such camera. After about a month of learning, debating, modelling and rendering, the Canon AE-D came to life."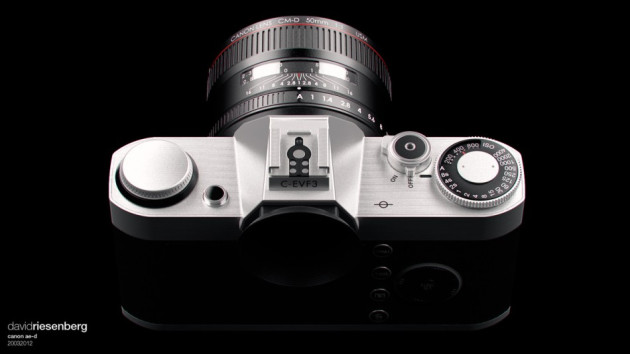 The Canon AE-D as imagined by Riesenberg will feature a snazzy cylindrical pop-up flash, large mode dial, an electronic viewfinder which attaches via a hot shoe, but also features a hot shoe itself to allow you to attach a flash.
With Olympus, Panasonic, Nikon, Sony and Ricoh all offering compact system cameras (CSC), with interchangeable lenses, the market is fairly crowded, but there are still a significant number of camera fans out there waiting for Canon to release a CSC of their own.