Canon was the only major camera manufacturer to not have a presence in the compact system camera market, but it has now rectified the situation by announcing the EOS M, a new mirrorless model with an 18-megapixel sensor.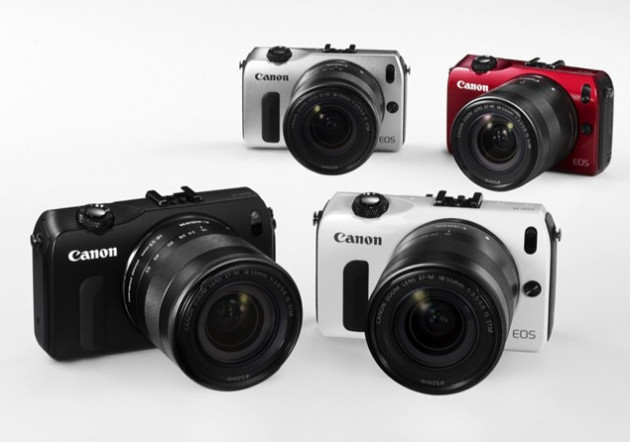 Described as a "take-anywhere partner", the EOS M is a camera aimed at those who are keen to take high quality photographs but don't consider themselves to be professional photographers.
As a result, the Canon EOS M offers digital SLR-quality images from its 18-megapixel APS-C hybrid CMOS sensor and Full HD video recording, but in a compact design that is simple to use and won't seem intimidating to amateur photographers.
The compacy system camera market has exploded in recent years with all major manufacturers launching compact cameras with interchangeable lenses including Sony's NEX ragne, Panasonic's G-series, Nikon's 1-series and Olympus's PEN range.
Available in black, glossy white, silver and red, the EOS M will launch alongside two new lenses, the EF-M 22mm f/2 STM pancake and the ER-M 18-55mm f/3.5-5.6 IS STM standard zoom, as well as a new flash, the Speedlite 90EX.
For those who want to use Canon EF lenses that you already own, then you'll have to spend £129.99 on the new EF-EOS M adaptor to make them work with the new compact system camera.
Inside the EOS M, there is the DIGIC 5 processor offering DSLR-rivalling performance. The ISO range runs from 100 to 12,800 and is expandable up to 25,600.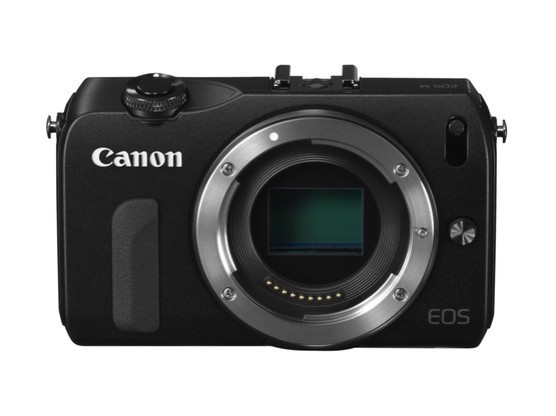 Around the back, the Canon EOS M has a 3in touch screen, which is the main method of controlling the camera, and replaces the need for a mode dial - this means that there's just a handful of physical controls, helping to make the camera more approachable for amateur users.
That screen offers Live View, so you can see what the camera is focused on without looking through the view finder, and a range of filters from black-and-white to the distortion of a fish-eye lens can be previewed in real time before you take a photo.
The EOS M features a Hybrid AF System that promises fast and accurate auto focus when shooting still and video. The Canon EOS M won't be available to buy in the UK until October meaning it could be a big seller during the Christmas period.
Prices start from £769.99 for the camera with 18-55mm f/3.5-5.6 lens, while the 22mm f/2 lens bundle will cost £879.99, and the EOS M with both lenses together will be £949.99.
The 18-55mm lens on its own will be priced at £269.99, the 22mm lens will cost £229.99 and the lens adapter we mentioned earlier will set you back £129.99.