Bayern Munich have no ambitions to pursue a summer return for ex-midfield stalwart Bastian Schweinsteiger. Seemingly not part of Jose Mourinho's future plans at Old Trafford, the 32-year-old, who saw his first season in English football wrecked by successive knee injuries, is expected to leave Manchester United before this month's transfer deadline after supposedly being left to train with the U23s.
Omitted from the squad that beat Galatasaray 5-2 in a pre-season friendly in Gothenburg on Saturday (30 July), Schweinsteiger was also absent last night as United drew 0-0 with Everton in a testimonial to mark Wayne Rooney's 12 years of service with the club. That latter fixture marked the respective home debuts of new signings Zlatan Ibrahimovic, Eric Bailly and Henrikh Mkhitaryan.
AC and Inter Milan are both believed to hold an interest in signing the former Germany captain, although the prospect of a possible reunion with Bayern was raised earlier this week when chairman Karl-Heinz Rummenigge admitted that the club would be open to discussions in the future should the player express a desire to come back.
Philipp Lahm also claimed that Schweinsteiger is "destined" to work with the Bundesliga champions again, although manager Carlo Ancelotti has now ruled out the possibility of any imminent transfer.
"In football there is no if," he was quoted as saying by The Mirror. "[Signing] Schweinsteiger is not in our ideas."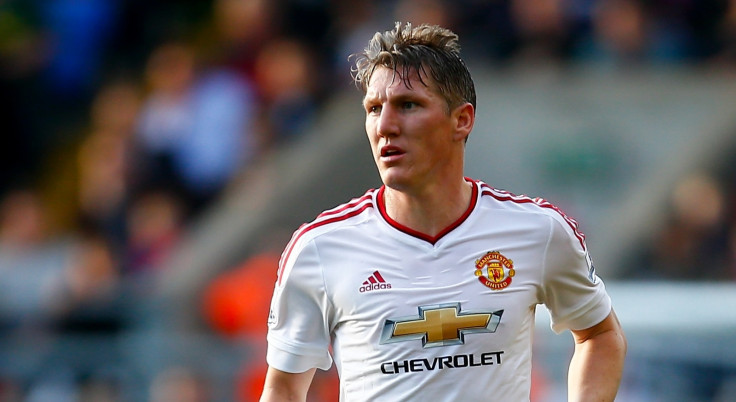 Mourinho's allegedly shoddy treatment of Schweinsteiger has not been well received in Germany, where the 2014 World Cup winner, who recently retired from international football after Euro 2016, still enjoys popular status.
"I could hardly believe it," a critical Rummenigge told Sport Bild. "One or two players are going to think long and hard in future about whether they want to go to such a club. Nothing like that has ever happened at Bayern Munich."
Ottmar Hitzfeld, winner of five Bundesliga titles and the Champions League during two separate spells in charge at Bayern, added: "It's a lack of respect for a worthy player. It's a method which is strange to me. Schweinsteiger is a key player, a world champion, a personality, while at the same time he has an exceptional attitude."