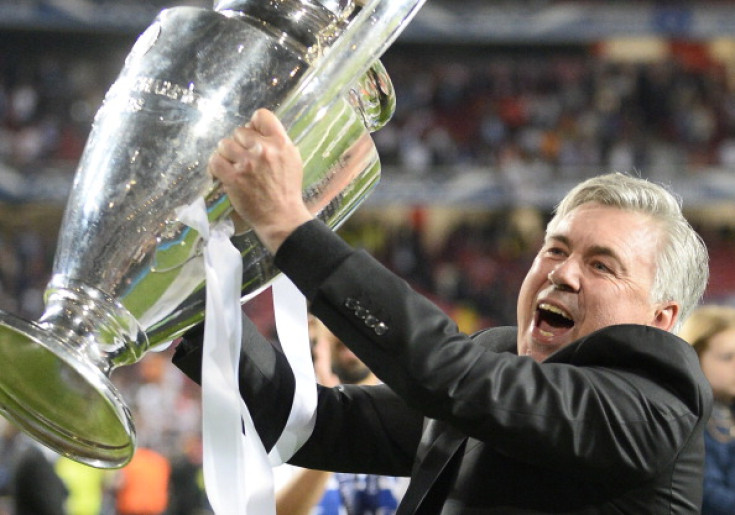 Arsenal legend Robert Pires has backed his former teammate Thierry Henry or Real Madrid manager Carlo Ancelotti to be manager Arsene Wenger's successor at the Emirates.
The Gunners won the FA Cup last season, which ended their nine-year trophy drought. After their FA Cup success, the Frenchman signed a new three-year deal to extend his stay at the north London club.
Henry has played under Wenger during his time at Arsenal and understands the 65-year-old's philosophy. Ancelotti has achieved success at AC Milan, Chelsea, Paris Saint-Germain and last season at Real Madrid.
Pires believes Wenger will not leave the Emirates anytime soon and has backed his compatriot or the former Chelsea manager to replace the Frenchman at Arsenal.
"Not this time. Beside that, Wenger still has a contract with Arsenal," Pires told Goal.com.
"Who is the perfect replacement? Thierry Henry? He understands football and Arsenal. I don't know, but I like Carlo Ancelotti. But that's my opinion, it doesn't mean that Arsenal need Ancelotti at this time."
Wenger signed Alexis Sanchez from Barcelona last summer and the Chile international has already scored 12 goals and managed seven assists in the league this term.
Despite his impressive performance for the Gunners, Pires believes midfielder Santi Cazorla has been the standout player for Arsenal this campaign.
"To me, Arsenal's best signing is Santi Cazorla. Fans love Alexis Sanchez, and so do I; he's quick to adapt to the Premier League - but Cazorla is so important. For the last few months, he's been our best player," the former Arsenal midfielder said.
"I wouldn't say Arsenal have made any mistakes in the transfer market. If you play for Arsenal, it means that you have some quality. Among them are really great players."
Lyon forward Alexandre Lacazette has been linked with a move to the Emirates, while their league rivals Liverpool are also interested in signing the Frenchman.
When asked whether Lacazette will suit Arsenal's style of play if he decides to make a switch to the Emirates, Pires said: "Why not? His characteristic style of play will suit Arsenal. Although he doesn't have big posture, he's quick, can dribble, and has great skill. He also scores many goals. Perhaps he will be an Arsenal best buy in the future."