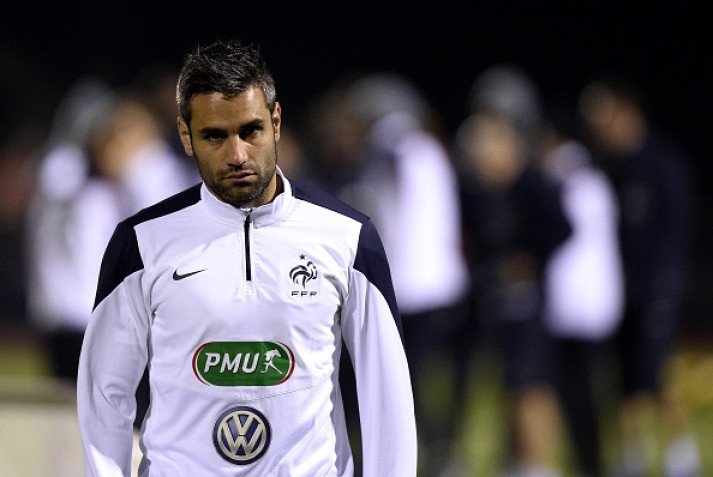 Saint-Etienne defender Loic Perrin has given up hope of joining Arsenal during the January transfer window after the Premier League side failed to act on their initial interest.
Perrin, 29, revealed earlier this month he had been personally contacted by the Gunners after manager Arsene Wenger made the signing of another centre-half a priority.
But Arsenal failed to act on their initial enquiries and with the club now poised to sign Gabriel Paulista from Villarreal, Perrin admits the radio silence emitting from the Emirates Stadium is "not a good sign".
"Yes it is nice [to have been contacted by Arsenal]," Perrin said in an interview with Le Parisien. "We had some exchanges, that is true, but nothing concrete. Arsenal have not contacted Saint-Etienne, so it makes no sense to talk about it anyway.
"And I haven't had any news from my side either, which cannot be a good sign. The fact that I have been included in the French national team squad has alerted certain clubs."
Perrin, who has been at the centre of the meanest defence in Ligue 1 this season, invited Arsenal to launch a formal offer for his services earlier this month.
"There are always rumours, though Arsenal made enquiries and contacted my agent. But Saint-Etienne has always been important, full stop," Perrin was quoted as saying by L'Equipe.
"I have always said that Saint-Etienne are my club and if I go, it would be to take the next step. When it comes to Arsenal, we are not just speaking about any club."
In addition to Perrin, West Ham United defender Winston Reid was also considered by Wenger but it would appear 24-year-old Paulista will be brought in to bolster the Gunners' backline.
On Saturday 24 January, Villarreal confirmed a deal had been reached with Arsenal over their Brazilian centre-half – pending a medical – with Joel Campbell set to join the La Liga side on loan for the remainder of the season.