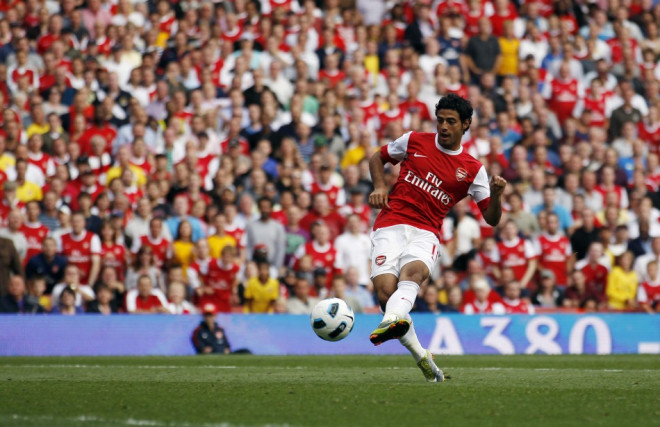 Real Sociedad star Carlos Vela has revealed that he may come back to Arsenal this summer, suggesting the Gunners wouldn't be very intelligent if they chose not to activate a €4m release clause for a player who is worth much more.
The 25-year-old striker has been a sensation in La Liga this campaign, scoring 16 goals and grabbing 12 assists in 34 appearances - making him the fourth-highest assist provider in La Liga after Angel Di Maria, Koke and Cesc Fabregas.
Atletico Madrid and a number of clubs across the continent are considering meeting his €30m release clause but Arsenal could have him back for just €4m - and potentially sell him on for much more.
San Sebastian-based newspaper Noticias de Gipuzkoa reports that Real Sociedad president Jokin Aperribay met with a Gunners official on Thursday in an attempt to block his return to London after Arsenal revealed their intention to activate his buy-back clause.
Vela himself has now clarified the situation in an interview with El Diario Vasco.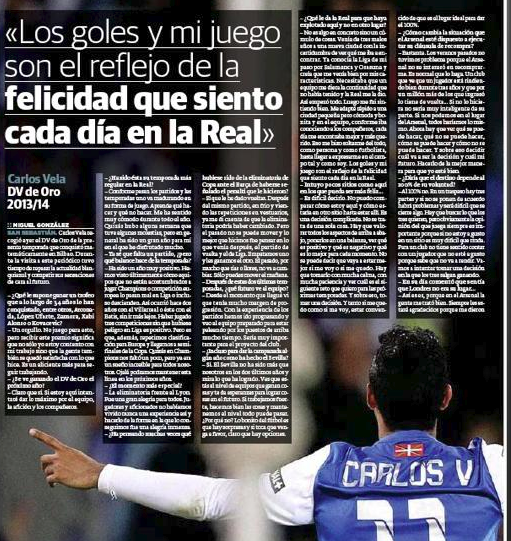 Asked how his situation has changed now that Arsenal are keen on paying the buy-back clause having ignored his progress in prior seasons, he said: "It changes a lot."
"During the last two summers, Arsenal were not interested in activating it, so we had no trouble. It makes sense they will activate the clause now. A club that sees that a player is performing well for three years and has the chance of having him back for just an extra million... (Arsenal received €3m for the 50% of Vela's rights in 2012) If Arsenal wouldn't pay that amount they wouldn't be very intelligent.
"If we put ourselves in their position we will do the same. Now, we have to analyse what can be done and how it can be done. And after putting everything in order, we will make a decision about my future; trying to choose the best way to be happy."
And even though he struggled during his first spell at north London, Vela believes that he is now ready to meet expectations back in the capital.
"Arsenal gave me the opportunity to come to Europe when I was 17. I didn't have as many opportunities as I expected and I had to try new chances. If I have to return to London, I will try to make things in a different way in order so that happened in the past won't be repeated again.
"Now I speak English. I know what I would find there and what I won't, so I could handle my return in a different way. But today, I don't know if I am going to return or not, we will see, it's a matter of time."
However, the Mexico international suggests he could remain in La Liga although a decision is yet to be made.
"The happiness that I feel in San Sebastian will play an important role in my decision. I seek the best, not only for me but also for Arsenal. The Gunners are the owners of my rights. It's a decision that must be taken with plenty of calm".
"Regarding a future deal, there are three parts and if they don't reach an agreement, there will be problems and it will be difficult to solve. We have to find a solution that convinces the three part of this negotiation. Obviously, the opinion of the player is always important, because if I am not happy in a new destination it will be difficult to perform well."