British talk show host and Carpool Karaoke star James Corden will host the Grammys 2017 it has been announced. The Brit will replace rapper LL Cool J following his five-year run on the awards show.
Corden will make his first outing as Grammys host on 12 February 2017 at the awards, which are set to take place at the Staples Center in Los Angeles. Confirming the news, Corden, 38, said he was "truly honoured" to be chosen, adding: "It's the biggest, most prestigious award show in music and I feel incredibly lucky to be part of such an incredible night."
Recording Academy president and CEO Neil Portnow said in a statement: "Thanks to Carpool Karaoke, we've all been on some incredible rides with James, and The Recording Academy couldn't be more excited to welcome his passion and enthusiasm for music, both as an entertainer and a fan, to the Grammy stage on 12 February."
Not forgetting their popular long-time host LL Cool J, Portnow added: "He's got big shoes to fill after the magnificent run we had with LL Cool J, but James Corden is a commanding, dynamic showman who, we believe, is perfect to host the Grammy awards."
Corden's appointment as master of ceremonies comes as no surprise given the magnitude of success of The Late Late Show With James Corden. The actor and comedian has had some of the biggest names in music including Mariah Carey, Adele, Lady Gaga, Britney Spears, Stevie Wonder and Justin Bieber taking part in his in-car, sing-a-long session.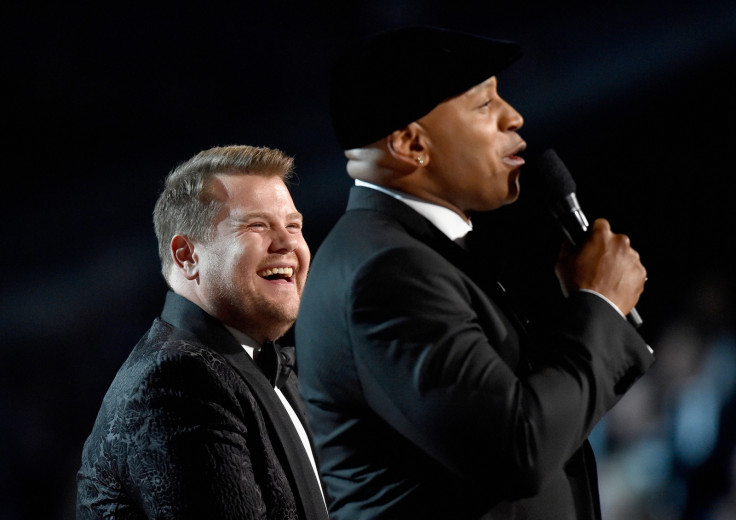 The comedian can put his previous presenting skills into practice having hosted the Brit Awards in London for five years before bowing out in 2014.
Nominations for the next installment of the Grammys are set to be announced on 8 December with Corden likely to do the honours of revealing the contenders. Beyonce, Adele and Drake are expected to be the biggest competitors thanks to the release of their respective albums Lemonade, 25 and Views within the last year. However, Frank Ocean recently announced his plans to boycott the Grammys after criticising the prestigious awards lack of representation.