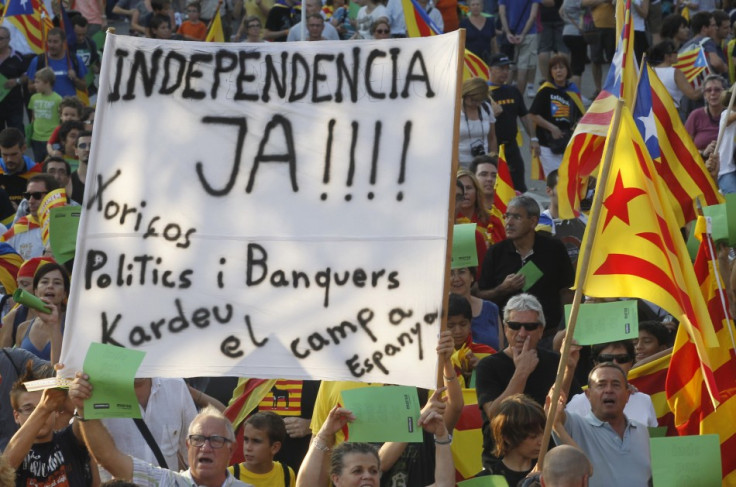 Elections in Catalonia, a financially wealthy region of Spain, have identified pro-independence parties as the winners. The result was not in keeping with expectations the elections would rebuke the ruling government for the country's economic woes.
The ruling alliance, Convergence and Union (CiU), spearheaded by President Artur Mas was brought down to 50 seats from 62 in the 135-seat assembly. However Mas' centre-right bloc retains the majority while the pro-independence ERC party secured second place with 21 seats. The leftists ERC party won 10 seats in the previous regional elections of 2010.
Nearly two-third of the seats went to political parties which stand for breaking away from Spain and the voters' turnout was close to 70 percent.
The election campaigns have been plagued by the issue of independence from Spain over economic turmoil and high unemployment rates.
Acknowledging that CiU is a minority government, Mas in his television speech thanked his supporters after the election results.
He insisted the referendum proposal for breaking away from Spain had not been aborted over election results and hoped major parties would support the plan.
Mas called for early elections after the central government in Madrid refused his calls for greater fiscal powers for Catalonia.
Many Catalans believe their region would be as or more prosperous as a separate nation rather than being a part of Spain and Mas hopes to easily secure a membership in the EU bloc if Catalonia breaks away.
Prime Minister Mariano Rajoy's Popular Party came fourth in the elections, winning 19 seats - only one more than the last elections.
Nonetheless, the results will send a positive signal to Rajoy, who has been struggling to keep the wealthy region inside Spain. Catalonia, in the north-eastern part of Spain, accounts for nearly 20 percent of the economic output of the nation and has a separate language.
Although regional parties carry on trumpeting for referendum, Rajoy may term it as illegal under the current Spanish constitution.