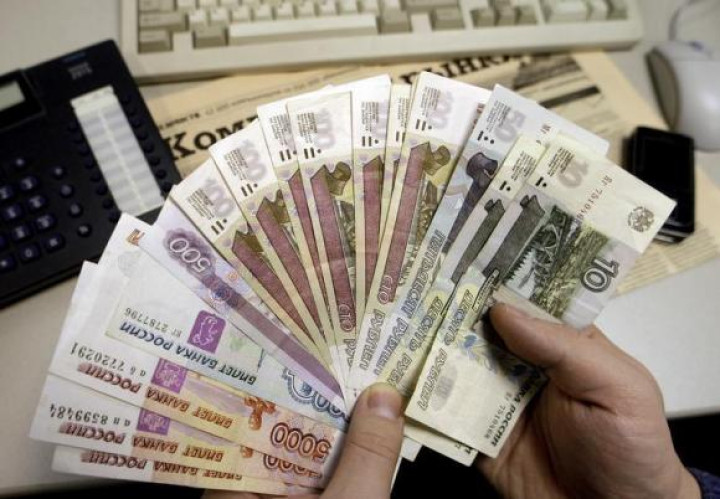 Growth in the Caucasus and Central Asia (CCA) is facing significant slowdown for this year and next in response to the weakness in Russia, the International Monetary Fund has said.
"Weaker growth in CCA stems from the economic slowdown and increased geopolitical risks in Russia, coupled with weaker domestic demand in a number of countries due to fiscal tightening and flat oil production in some countries," said Juha Kähkönen, a deputy director at IMF.
The Russia-Ukraine crisis has led to economic sanctions against Russia by the West and the related currency impact was a 22% fall in the rouble in the four months through October. It is now trading at its lowest since more than a decade.
CCA countries comprise Armenia, Azerbaijan, Georgia, Kazakhstan, the Kyrgyz Republic, Tajikistan, Turkmenistan, and Uzbekistan. Out of them, Azerbaijan, Kazakhstan, Turkmenistan and Uzbekistan are oil exporters and the rest are importers.
Economic developments in Russia significantly affect the growth prospects of the CCA region through a number of channels, mainly trade, remittances and investments.
A protracted period of slower growth in other trading partners, particularly Europe or China, could also have a negative impact over a longer time horizon, the IMF report cautioned.
Inflation
Despite the more subdued growth, inflation is expected to rise throughout the region. Oil exporters will see a slight increase in inflation to 6.5% this year, up from 6.3% in 2013, mainly driven by recent currency devaluation/depreciation in some countries.
Inflation is an issue for the CCA oil importers too, as it is for the region's other countries, with the rate forecast to rise to about 5% in 2014-15 from 3.6% in 2013, IMF said.
This rise in inflation for importers is partly attributable to pressure on the Kyrgyz and Tajik currencies from a weakening of the Russian rouble and rising domestic food prices, the Fund noted.
Oil Exporters' Woes
The CCA's oil exporters are expected to see growth soften to 5.6% this year from 6.8% in 2013 with budget and external surpluses dwindling.
These countries are shielded to some extent from Russia's slowdown, thanks to diversified export markets and the high oil prices of recent years, which allowed large fiscal cushions to be built up.
Non-oil growth in the oil-exporting countries is nonetheless forecast to decline by about 1 percentage point, because of slower consumer lending, increased investor caution, and higher geopolitical risk related to the conflict between Russian and Ukraine, the IMF said.
"Moreover, the recent decline in oil prices adds uncertainty to the outlook," said Kähkönen.
Weaker external demand, especially from Russia, is putting pressure on the current account balances, with the surpluses of the CCA oil exporters shrinking appreciably.
The IMF expects GDP growth of the CCA's oil importers to slow by a full percentage point this year, to 4.6%.
Because these countries have close trade and remittance linkages with Russia — as well as limited fiscal cushions — they will see a greater impact from Russia's slowdown than the CCA's oil- exporting countries, the IMF report noted.
Lower remittances from Russia will cause the current account deficit of these countries to widen to more than 8% of the GDP in 2014-15 from 7% in 2013. The only exception is Armenia, where remittances have remained resilient.