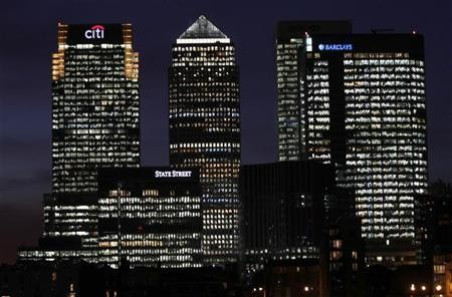 Financial firms watched their profitability fall in the three months to September for the first time since June 2009, as business dried up and income suffered.
Fears in the financial services sector over an unresolved eurozone crisis and an economic slowdown in the US led to job losses and the scaling back of future investments, according to a survey by business lobbyist the Confederation of British Industry (CBI).
Finance firms are also channelling funds into dealing with the new regulations and legislation facing the industry after the financial crisis and a series of scandals, such as Libor fixing.
"The financial services sector has faced a tough quarter, with sales volumes unexpectedly falling and average costs rising, thus denting profits. Sentiment about the business situation also continued to fall," said Matthew Fell, CBI director for competitive markets.
"Nevertheless, companies expect this recent weakness in activity to be temporary, and anticipate that growth in business volumes and incomes will return to positive territory next quarter."
Of the 104 financial firms surveyed, 49 percent reported a fall in business volumes while just 30 percent said they saw a rise.
Operating costs per financial transaction rose, as did the number of non-performing loans.
Employment in the sector dropped in its strongest fall since March 2011, at a balance of -22 percent, with more job losses expected in the following quarter.
Three quarters of firms planned to increase their spending on compliance with regulations, with 60 percent saying that legislation and regulation was likely to limit their future level of business.
---
Follow @shanecroucher