In the remote Transylvania town of Sighetu Marmatiei, Olga, now 22, picks her way through the debris littering the floor of the empty Camin Spital orphanage. It is an imposing four-storey building, built in the typically brutalist style of Communist-era architecture. Until its closure in 2003, the institution was home to hundreds of children with physical and learning disabilities.
"It's like the doll I used to have," Olga says, picking up a pink rag doll in a room strewn with old clothes. "It is so gloomy here."
She was one of the luckier children who grew up in Romania's orphanages – she was fostered when she was six. But the memories of her former life still haunt her.
"I remember and I have some cold shivers. I remember the meals, very bad food, some milk and bread – mostly hard bread and during the day, a transparent soup," Olga says.
"There were no real toys. We just played with what we could, we played with toothbrushes. I did not really have feelings, I was like a robot when I was in the institution. When I was born, just like any baby, I cried and needed affection, but when I was no offered it, I learned not to expect it."
"We did not have any kind of relationship with the adults," Olga says. "It was them and us. We did not have feelings towards them much like they did not have feelings for us."
When Nicolae Ceausescu's regime fell following a bloody uprising in December 1989, the appalling conditions of Romania's orphanages were exposed. Under one of the 20th century's most repressive dictators, 100,000 children had been abandoned to overcrowded, hidden institutions, a devastating by-product of Ceausescu's "pro-natalist" policies. The world was horrified by footage of naked children with shaved heads, rocking and splashing in urine on concrete floors, starved of both food and affection.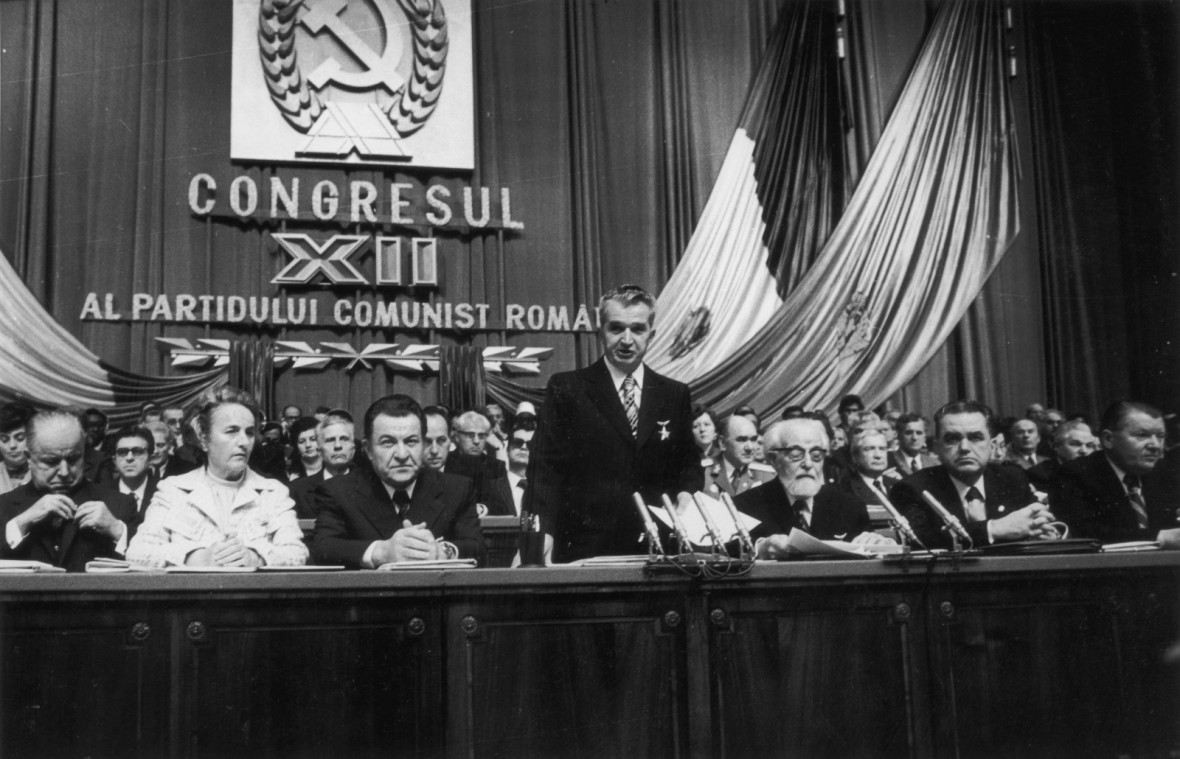 Several factors led to Romania's huge number of orphans. After the Second World War, the country's birth rate was almost non-existent. Taking inspiration from the Stalinist theory that a large population equalled economic growth, Ceausescu introduced a series of policies to force couples to reproduce. "The foetus is the socialist property of the entire society," Ceausescu announced.
Abortion and contraception were banned and motherhood, now a state duty, was enforced by the Securitate – the secret police. Women were checked for signs of pregnancy at work and if they were pregnant and failed to give birth, they faced prosecution. Childless couples were taxed. The legal marriage age was lowered to 15. These policies, coupled with widespread poverty and the sentiment that the state could look after children better than the family, meant couples had more children than they could afford – and tens of thousands of children were left in institutions.
Thirty years on, the Romanian government has made sweeping reforms to its child protection services. But Ceausescu's regime still casts a long shadow over Romania. There are around 160 institutions dotted across the country and more than 58,000 children living in state care, of which nearly 9,000 live in large orphanages. More than half of these children have disabilities.
"Children go into institutions because of poverty mainly," says Stefan Darabus, the regional director for Hope and Homes for Children (HHC). The charity is working with the government to close large, isolated orphanages, and move the children into foster homes and small family homes – a kind of halfway house between an institution and a foster home.
"For example in Romania, about 97% of all children in state protection are not biological orphans," Darabus says. "They have a mother or a father, they are what we call social orphans."
The charity has worked with the government to close more than 50 institutions already, but poverty continues to push children into state care. When Romania joined the European Union in 2007, it boosted reform and modernisation. But while Romania's economy is growing and the capital Bucharest is prosperous and thriving, more than 70% of the country's rural population lives in poverty – the highest of any country in the EU. Children in the poorest communities, including the Roma, are at increased risk of being institutionalised.
Compared to the horrors of orphanages in the 1990s, however, today's institutions appear transformed. They are cleaner and less crowded. But, as Darabus points out, they still lack what they need – the care and attention provided by a stable, family environment.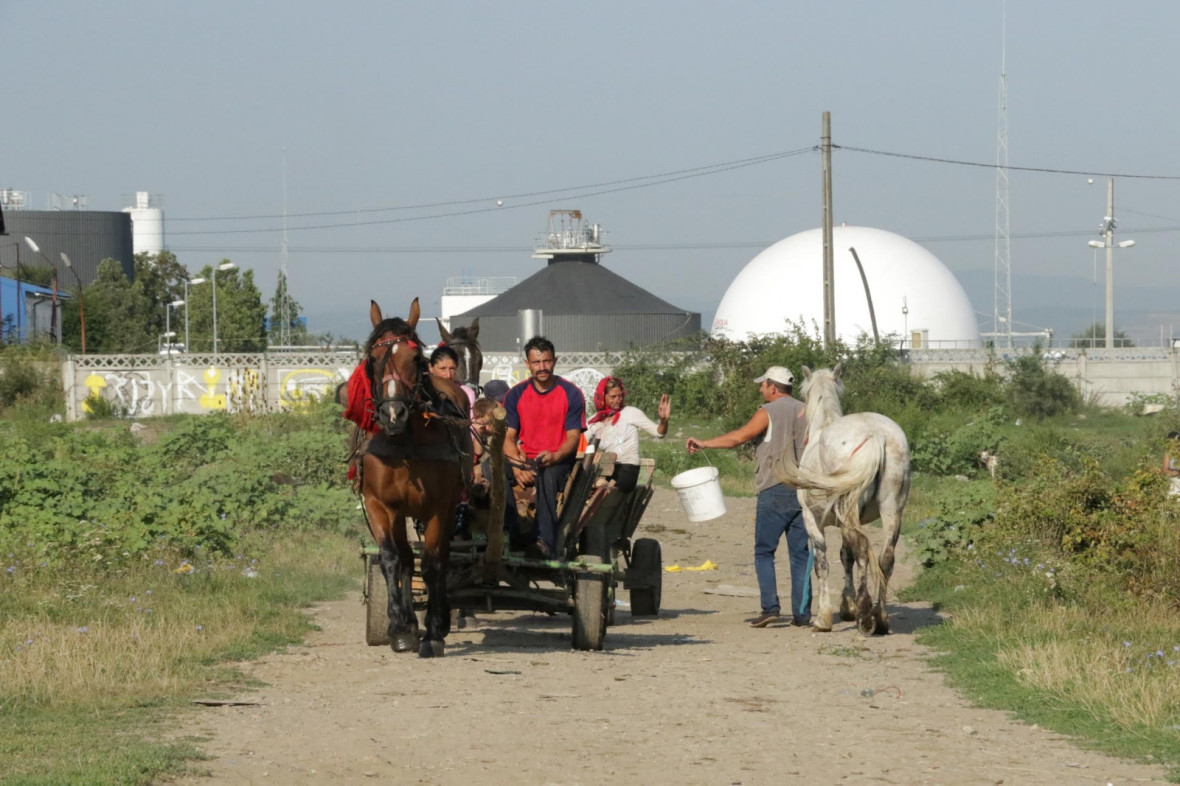 In the 1950s, western researchers began to better understand the detrimental impact of institutionalised, Soviet-style child-rearing. But like other Eastern Bloc states, Romania was cut off from these developments. "Psychology, philosophy, sociology and social work were banned from study in Romanian universities from the late 1970s until the revolution in 1989," Darabus says. "You had a huge gap in these specialisations and the people who could look into these aspects of a child's development."
After the fall of the Iron Curtain, psychologists had further proof of the damaging effect growing up in orphanages has on children. The lack of stimulation, affection and attention affects their cognitive and socio-emotional development. Children with learning difficulties cannot thrive in a vacuum, and so problems can be exacerbated. Without exposure to normal sights, sounds and other sensory experiences, children begin to rock back and forth. Institutionalised children, who are often isolated from communities, can develop self-esteem problems and are at risk of self-harming.
There are also unexpected physical consequences associated with the lack of proper adult care. "As babies they are put in a cot, and very rarely someone will have time to feed the baby properly, so you put the milk in the bottle on the side of the pillow," Darabus explains.
"The baby tries to eat, but the milk pours down the corner of their mouth into their ears. They lose their capacity to hear, and they have series of infections, and as a result of the lack of the capacity to hear, a baby is unable to learn how to speak."
Ending the culture of large, state-run orphanages is the answer – but it is not that simple. It is a long and costly process to shut an institution and find suitable homes for each child, while ensuring they have access to trained psychologists and social workers to reintegrate them into society. Effort is also made to track down the parents of "social orphans". So far, HHC has reunited more than 700 children with their biological families, but this is, of course, not possible for all orphans.
In a remote county near the city of Cluj, the Duda family – brothers Ilie and Alin and sisters Felicia and Irina* – live in a grey, sparsely-furnished apartment on the second floor of a Soviet-style building. It is not luxurious and one of the windows is smashed, but having grown up in and out of separate institutions, the siblings are now united as a family.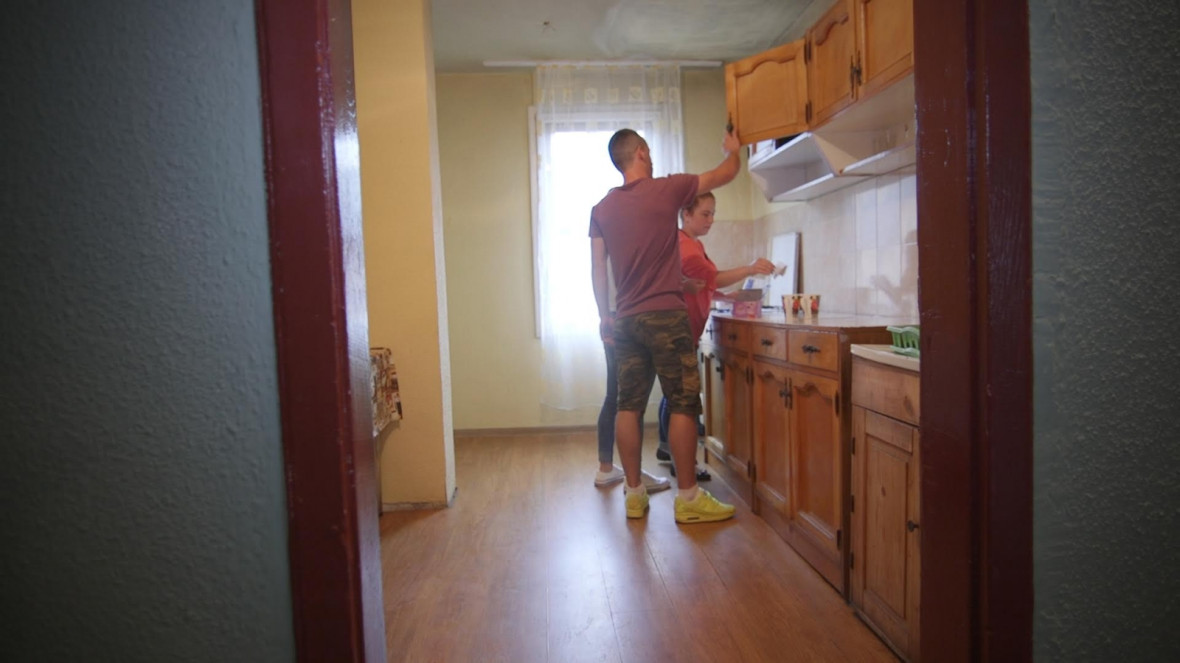 "We ended up in institutions when we were very young and we stayed there with our brothers for one year," says Felicia. "Then they left. After, we remained in the institution for a few years and they graduated from school."
The brothers got jobs and found a rundown flat. The eldest, Ilie, decided to become the legal guardian of his sisters so they could all live together.
With support from HHC, the brothers renovated the dilapidated apartment so it was warm and liveable. The brothers work to pay the 80 lei (£15) monthly rent and the sisters are finishing school.
"We like it here because we are together and we get along well, at least we know what it's like to be independent," Ilie says, sitting next to his sisters on the sofa.
The Duda family are adjusting to their new surroundings well. But the teenagers who have grown up in institutions, on the whole, have greater challenges to overcome and tend to find leaving orphanages more difficult. It is also harder to reunite children with their biological families, as the gap is too large in terms of their relationship with their birth parents. Many have become accustomed to living in orphanages and find it difficult to imagine other possibilities. When they do leave an institution, many find they have become dependent on the state – which can leave them on the periphery of society.
Diana*, 17, is one of 7,000 children aged between 14 and 18 years old living in state care in Romania. She has been in an orphanage in Bucharest for ten years and she is tiny for her age. She looks more like a 13-year-old than a teenager on the cusp of adulthood.
"I can't say I feel like I'm in a family," she says, shyly. "I don't know how to say this, but this place feels pretty close to me.
"If I got to where I am with my head on my shoulders, I think that God has future plans for me," Diana says. "I believe this was His plan for me from the beginning – not to be with my family. Maybe if I had been in a family, I would not have turned out like this. I would not have met so many people, so probably He has other plans for me too."
Romania has come a long way in ending institutionalisation. A baby is now abandoned in a Romanian hospital every nine hours – and although this is still shocking, it is a marked improvement from a decade ago, when a child was abandoned every two hours. The only way to end the culture of orphanages is to plug the hole through which children enter the system, which means addressing the country's grinding rural poverty and working on a comprehensive welfare system that is accessible to all, not just those in Bucharest.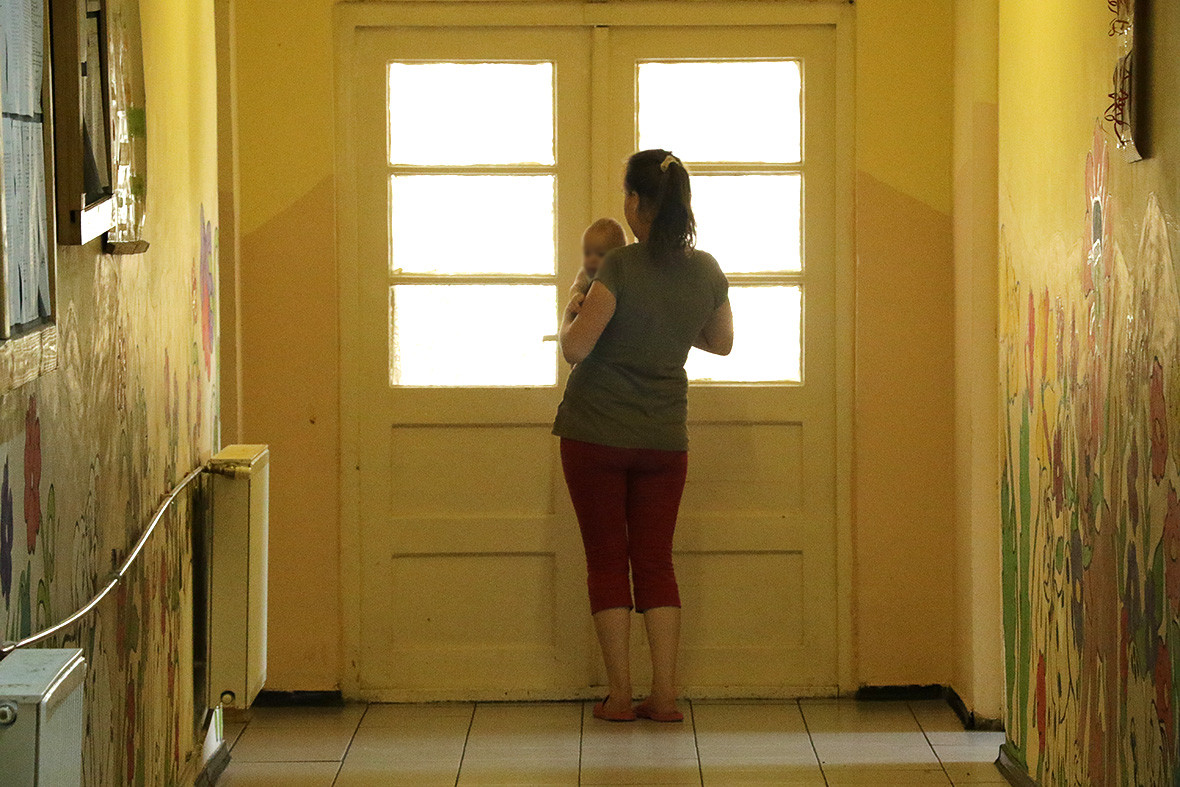 Laura*, a mother who is supported by the charity, lives in a small flat near the Ukrainian border. She fled her abusive ex-husband, but was left with no home and no money to feed her son and daughter. As is the case for many poor, desperate mothers, she was faced with option of living on the street with two young children – or leaving them in an orphanage.
Reluctantly, Laura told a local man about her situation – who promised to help her. She was put in contact with a centre for mothers and children in Sighet, set up by HHC. Laura moved in with her children for a year, where she received food and emotional support, before the charity helped her find a flat. She now has a job and her children go to school.
"It was my escape towards a normal life and without them I could have never made it," she says, sitting in the living room of her apartment.
When asked if things had turned out differently, she shakes her head. Talking about her situation surfaces painful memories of her past, so she prefers to talk in generalities.
"I do not know," she says, pausing to wipe away tears. "What I know about orphanages is that the children are alone there and they get there for one reason of another – they were abandoned, or maybe the mothers were in situations like I was and had no choice."
*Names have been changed to protect identities.
Hope and Homes for Children and Autistica will benefit from Deutsche Bank One Day on September 29 – a fundraiser where the bank's employees can donate one day's salary to help young people fulfil their potential.