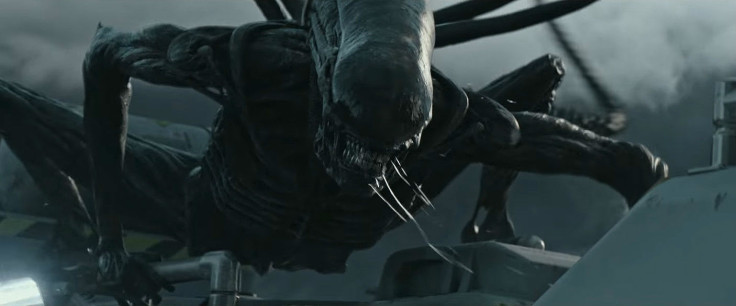 Fans of the Alien movie franchise are in for a special treat as they prepare to celebrate Alien Day on 26 April. 20th Century Fox, the studio behind the space horror films, will host a series of events on the official Alien Universe website, including a question and answer session with the cast members of Alien: Covenant, the latest movie in the series.
Screenings of the original 1979 Ridley Scott classic will be held at select theatres around the world during which sci-fi fans will be treated to exclusive content from Alien: Covenant. Other events include announcement of the winners of the fan art contest, digital art competition and the launch of a behind-the-scenes digital series.
Click here to watch the QnA live stream on Alien Universe at 1pm EST and 6pm BST on Wednesday and find out about some of the other minor events taking place on the site.
What is Alien Day?
Alien Day is the official annual celebration of the Alien film franchise, which premiered with the first film in 1979 starring Sigourney Weaver as Ellen Ripley. The first commemoration took place in 2017, which marked the 30th anniversary of the second film in the series, Aliens (1986), a prequel to the original.
The choice of 26 April, however, is not too clear and comes as something of an Easter egg. According to Inverse, Aliens takes place on a colonial moon known as Acheron originally known as LV-426. Hence, Alien Day is on 4/26.
Alien: Covenant starring Katherine Waterston, James Franco and Michael Fassbender releases in theatres in the UK on 12 May and in the US on 19 May.