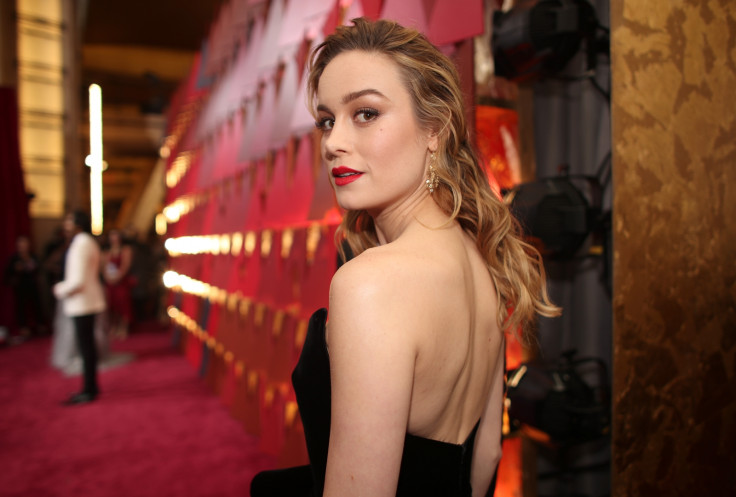 In an interview with Vanity Fair, Brie Larson has revealed how fellow actors – and fellow Oscar winners – Emma Stone and Jennifer Lawrence "saved" her life when she was reeling under pressure during the promotion of 2015 drama Room that brought her the best-actress Academy award.
The Kong: Skull Island actress said her showbiz friends came to her rescue when she was "lonely and bad sometimes [...] I was embarrassed to keep talking about myself."
"Emma wrote this beautiful e-mail out of nowhere and then, one day, Jen sent me a text message after she saw Room, and we started talking," said Larson.
Larson revealed that the text message Jennifer Lawrence sent her turned into a group chat chain that included Lena Dunham and Amy Schumer.
"That [group of friends] saved my life," Larson admitted. "I was able to talk with them about everything that was going on in my life, and it was with people who had been through it before and are also hilarious."
Larson also said that the support from her Hollywood friends was "absolutely incredible".
"That support and acceptance was everything. I was home-schooled, so I didn't have friends that had the same interests as me, and I found it to be absolutely incredible," Larson said.
Brie also opened up about why she accepted the role Captain Marvel, the first female lead in a Marvel movie.
"It took me a really long time," she said. "I had to sit with myself, think about my life and what I want out of it. Ultimately, I couldn't deny the fact that this movie is everything I care about, everything that's progressive and important and meaningful, and a symbol I wished I would've had growing up. I really, really feel like it's worth it if it can bring understanding and confidence to young women – I'll do it."