Given that it's only a few weeks until Alien: Covenant is released in cinemas, 20th Century Fox has rolled out the film's promotional material at an unusually slow pace. But it's safe to say, it's only made the movie more highly anticipated. Fortunately, over the past few days, the studio has not only unveiled the opening prologue and a brand new poster but, now, a thrilling new trailer that is likely to excite fans of the 1979 original.
Unlike the first teaser, the new clip features a fair amount of spoiler-heavy footage – including some snippets that confirm certain characters' deaths – and the first official look at the new terrifying xenomorph towards the end.
There's explosions, bloodshed and lots of screams – (turns out every one can hear you do so in space) – and judging by the sneak peek's ominous tagline, "The path to paradise begins in hell," viewers should brace themselves for some scares this time round.
Ridley Scott's first Alien instalment was very much a slow-burning suspense movie while Prometheus had a slightly more high-concept sci-fi tone. The shift certainly polarised audiences and despite its star-studded cast and intriguing storyline, the spin-off-cum-prequel was less well-received for that exact reason.
It seems Scott is keen to rectify those "wrongs" with Covenant. But while it looks like he's nailed the mood, there's still one thing left to wonder: how is Scott going to make this "badass team led by an even more badass woman fight an alien" story different from ones we've seen before?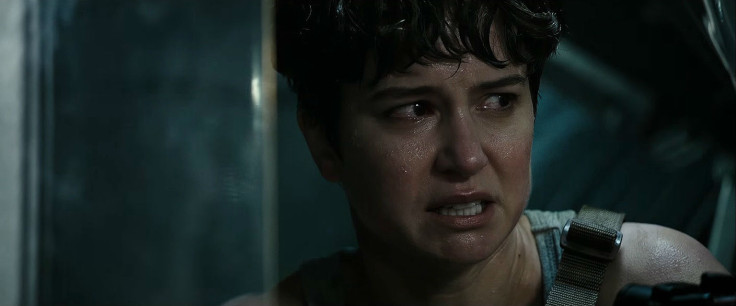 Starring Empire's Jussie Smollett, Carmen Ejogo, James Franco, Danny McBride and Katherine Waterston, Alien: Covenant centres on the coupled-up crew of a colony spacescraft, who travel to an uncharted paradise. Soon after they arrive they discover the land is dark and dangerous and the "sole" inhabitant is android David (Michael Fassbender, reprising his role from the 2012 film). And of course, it doesn't take them long to find out that there's also some scary-looking extraterrestrials lurking about to terrorise them too.
Alien: Covenant will be released in the UK and the US on 12 May 2017.
For more entertainment news follow A-List on Twitter @Alistinsider