Serena Williams may be able to make all the right swings on the court, but she is not as savvy with her social media account. The tennis pro, who recently announced her pregnancy on Snapchat with a photo of her in a yellow swimsuit with the caption '20 weeks', said she did not mean to send the post – but that it was simply her clicking the wrong icon.
"Well, actually it was an accident. I was on vacation just taking some time for myself and I have this thing where I've been checking my status and taking pictures every week to see how far along I'm going," she told Gayle King at the Ted Talks Conference on 25 April in Vancouver, Canada.
"I didn't tell a lot of people to be quite honest and I'd been saving it. On social media, you press the wrong button and... Thirty minutes later I missed four calls and I'm like, 'That's weird.' But it was a good moment. I was only going to wait five or six more days [to share]."
Williams was taking pictures every week to keep track of the pregnancy. "I've been so good about it, but this was the one time it slipped. But it's ok" she told the audience.
Williams deleted the post from her account but once all the calls began streaming in, her rep confirmed that the 35-year-old and her fiancé, Reddit co-founder Alexis Ohanian, were expecting their first child together. "I'm happy to confirm Serena is expecting a baby this fall," the rep told People magazine.
Doing the math, people soon realised that the tennis champ was pregnant when she won the Australian Open in January and commended her ability to still play at her best despite the challenges of morning sickness.
She told King she found out about the pregnancy just two days before the tournament began. "I was nervous. I wasn't quite sure what to think, but I knew that at that moment, it was really important for me to just focus," she said.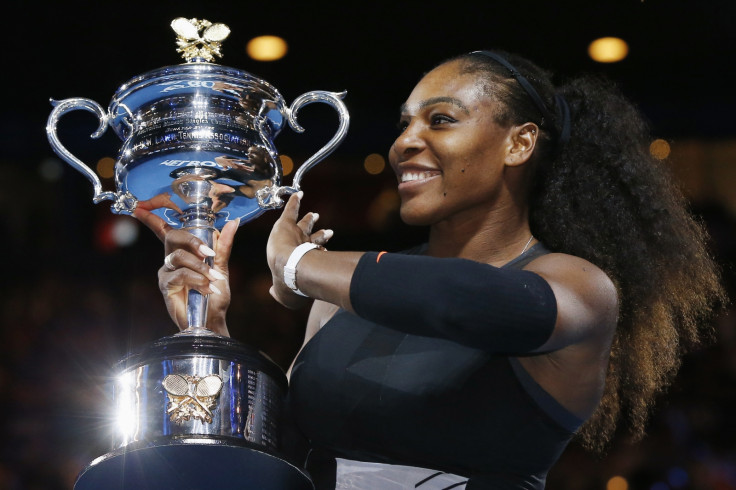 It was no easy feat winning her 23<sup>rdGrand Slam singles title. "You hear all these stories about people when they're pregnant — they get sick, they get really tired, really stressed out... I had to really take all that energy and put it in a paper bag, so to say, and throw it away.
"Pregnant or not, no one knew and I was supposed to win that tournament. Every time I play, I'm expected to win. If I don't win, it's actually much bigger news," she explained.
Not all news about the couple's baby was good though. Two-time Grand Slam winner Ilie Nastase responded to the announcement with a "racist" comment. "Let's see what colour it has. Chocolate with milk?" he was quoted as saying.
Williams reacted with a statement condemning the Romanian sportsman's comment and said it was important for her to be a good leader to young women. "I felt it was important for us to stand up for each other and to stand up for myself," she said. "It was really important for me to say 'I'm not afraid, I'm not going anywhere, but this is inappropriate.'"