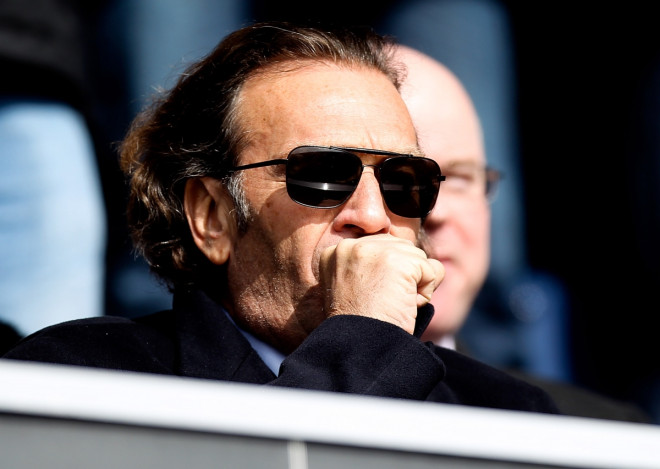 New Leeds owner Massimo Cellino has begun making spending cuts at the club as the Italian attempts to curb crippling spending which left the side struggling to pay their players at points over the last season.
Brian McDermott admitted in March that he had concerns over whether the players would be paid for the month, with the Leeds' squad members eventually agreeing to defer part of their wages in a sign of how close the club were to administration.
Cellino attempted to take over the side in January but had to first be approved by the Football League, with an independent QC eventually ruling at the end of March that he is fit and proper to take over the once Premier League greats.
The Cagliari owner has revealed plans to spend big in order to take Leeds back to their highs in the top tier but with the side currently losing around £1m per month, he has sought to make some changes to both the administration and the current way in which the Lily Whites are run.
The Yorkshire Evening Post has claimed that the owner has now closed Leeds' training ground for the summer, moving those who expected to be working at Thorp Arch training ground over to Elland Road for the off-season.
The park will still be used for the club's youth academy's final games of the season and will re-open at the end of June when the players report for pre-season training but for now the likes of the physiotherapists and medical staff will relocate as Cellino looks to curb their spending.
Leeds have been served a winding up notice by former managing director David Haigh due to unpaid loans amounting to a reported amount of £995,000 and the club will go to the Royal Coutrs of Justice in London over the matter on June 9.
Cellino made his intention to dispose of McDermott clear from when he attempted to take over the club in January, even trying to do so before the takeover had been made official. Reports this week claim though that he's given the manager no signs that he needs to head for the exit door just yet, and Cellino himself admitted that he won't waste money sacking him if he's up to the job.
Should McDermott be told his services are no longer needed he will likely require a payout on his contract and with Leeds currently hemorrhaging so much money each month Cellino will need to carefully consider if another manager can do a better job.