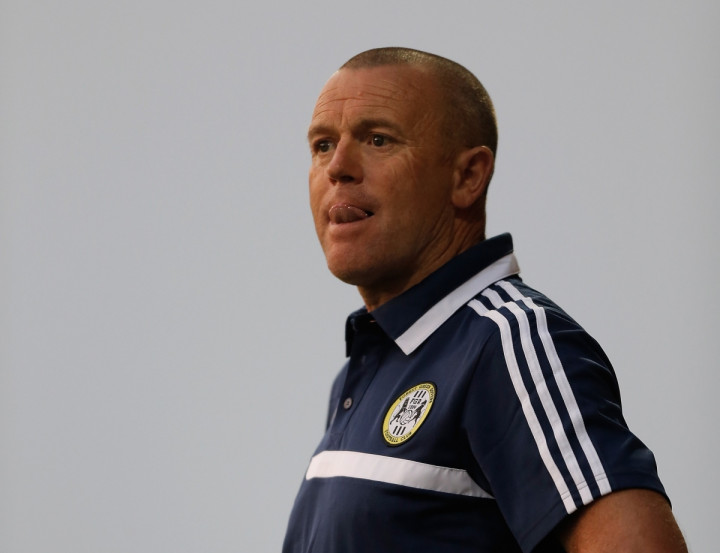 Massimo Cellino is considering sacking David Hockaday already after Leeds fell to a demoralising 4-1 loss at Watford on Saturday, according to reports.
Leeds are now just one place above the relegation zone and have lost 3 out of 4 of their first Championship games this season. Hockaday came into the job in the summer as a replacement for Brian McDermott, but the Telegraph are reporting Cellino has lost faith in the head coach within two months of his appointment.
Hockaday blamed Leeds' defeat at the hands of Watford on Giuseppe Bellusci, whose foul on Fernando Forestieri took the side going down to 10 men and moved the scoreline to 2-1 as the result of a successful penalty.
"I've told him in no uncertain terms, he's apologised to the team for what it's worth but it's something I can't legislate for with regards to the coaching," Hockaday said after the game. "The players are taking on board the way we want to play, I think everyone can see that. We're trying to turn this big ship around which is going to take time but moments like that don't help."
Should Hockaday be shown the door at Leeds it will seal a nightmare start to the season in which Cellino had been hoping the club would be in the mix for promotion.
The Italian owner, who sold his stake in Cagliari earlier this year to concentrate on getting Leeds back to their glory days, dismissed McDermott after the pair failed to see eye to eye on a number of issues. And it would appear that he has a short fuse in his quest for success, with the Daily Mail also reporting that Cellino is willing to act now and find a replacement manager as soon as possible.
Hockaday was a shock choice by the owner in June, and as he signed a two-year contract with the club many fans showed their disapproval of the decision to appoint a non-league manager for the job.
His pedigree, which included managing Forest Green Rovers for four years, saw him as a big risk and it would appear that Cellino is ready to admit his error already.