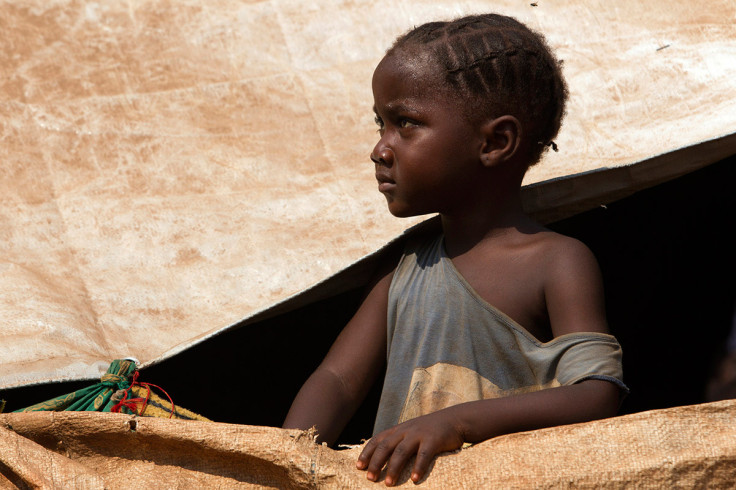 Continuing violence in the Central African Republic is forcing many large traders and herders to flee the country, raising fears of a market collapse and devastating famine, aid agencies have warned.
According to one UN assessment, about 90% of the country's inhabitants eat only once a day, while 96% of farmers have no access to seeds with more than 1.3 million people in need of immediate food assistance.
The International Organisation for Migration recently estimated that 838,000 have been displaced within the country – 414,000 in Bangui – since the beginning of December 2013.
A further 245,000 Central Africans and 31,000 citizens of other countries have fled altogether.
Oxfam, International Medical Corps, Mercy Corps and Tearfund say they fear the situation could become much worse.
Action Contre La Faim's price monitoring shows that the cost of staple foods has already increased, some by up to 20 per cent since November.
Philippe Conraud, Country Director of Oxfam in Central African Republic said the prolonged absence of wholesale traders would be catastrophic. The supply of staple foods could dry up and prices would rocket.
"The Central African Republic risks facing a situation akin to a siege. As well as forcing people out of the country, violence and insecurity are stopping food from coming in, and people are unable to get enough food for their families," said Conraud.
"Many of those who have fled the attacks in Bangui were the backbone of the local economy. The consequences of failing to protect those who remain could be disastrous for everyone."
Hundreds of food trucks are also stuck at the border with Cameroon because drivers fear being attacked by armed groups.
Christopher Rae, Emergency Team Lead of International Medical Corps said: "We still need to do everything we can to save the coming harvest but the reality is that it will inevitably be poor. This can only deepen and prolong the current crisis.
"We have to both scale up emergency support for hungry families now, as well as start preparing to provide sustained support for the year to come."
Crimes against humanity
The international war crimes prosecutor opened an investigation into potential war crimes or crimes against humanity in the Central African Republic on Friday.
The probe came into place after thousands of Muslims fled their homes in Bangui.
Amnesty International has highlighted crimes against humanity being committed by both warring sides including extrajudicial executions, mutilation and rape.
The conflict, which started in December, has pitted Muslim Seleka forces against Christian Anti-Balaka militias who have engaged in a tit-for-tat violence that has resulted in over 1,000 deaths and left nearly a million people (20% of the population) displaced.