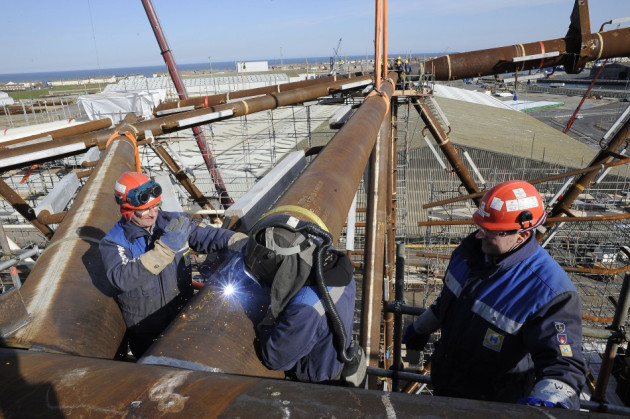 Energy giant Centrica has written off £240m in investment to build two brand new gas storage facilities in the UK that would have boosted the country's storage capacity.
It has blamed weak economics and the government's decision on 4 September, to rule out subsidies to boost gas storage, as it no longer finds the two storage projects as an attractive investment.
Both sites need at least £1.5bn to be economically viable, says Centrica.
One site is in Baird, off the Norfolk coast, and the other is a trading plant in Caythorpe, Yorkshire.
Centrica initially bought stakes in the sites in 2008-2009 when Britain's gas supplies were disrupted by disputes between Ukraine and Russia.
However, gas price spikes have been held at bay after the UK siphoned in lots of cheap gas from the US and Qatar over the winter.
The Baird site could have added 13 days of supply to UK and been the second biggest storage site after Centrica's Rough Facility which can meet up to about 10% of the UK's current peak demand.
Perenco, the French company owns a 30% stake in the French site.
New Sources of Supply?
Centrica's latest shelving of gas storage facilities could cause energy security concerns as the government grapples with the long-term future of Britain's supply.
The UK is currently behind Germany, Italy and France that have a gas capacity to store an average of 97 days equivalent demand.
Meanwhile, the UK stores gas at equivalent to only just 19 days of demand which underscores the UK's vulnerability to energy shocks.
UK Still Has Energy Worries
Fears about the state of the UK's energy infrastructure have generated intense debates in recent months with protests against fracking in Balcombe, Essex.
Furthermore, the government has also found it hard to convince foreign investors to put up money to build new nuclear UK power plants that are in long-term decline.
Many have criticised the government for mishandling the privatisation of the UK's nuclear industry.
They say that the government has not provided clear enough rules to foreign companies about conditions under which they could invest if they wanted to.