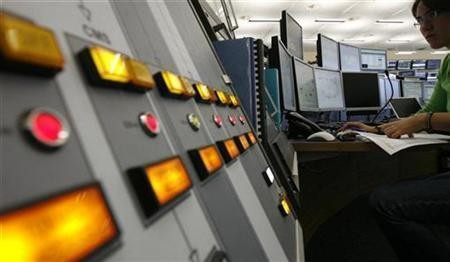 New reports suggest that early reports suggesting a possible breakthrough in the hunt for the ever-elusive Higgs boson "God" particle may have been premature.
The discovery was first publicised earlier this week when scientists at the Large Hadron Collider at Cern indicated that they may havv made the first steps to discover the mysterious Higgs boson '"God'" particle. The discovery was made when the two teams monitoring the centre's two colliders detected unusual bumps in the 120 and 140GeV (gigaelectronvolts) spectrum.
The scientists quickly noted that the bump could indicate the existence of the elusive particle, which is thought to exist between the 114 and 185GeV spectrum.
Yet speaking to Reuters Rolf Heuer, director-general of the CERN research center revealed that the team was no longer crediting the discovery as an outright breakthrough and had shifted its target time-frame to a nebulous 2012, commenting: "I hope the big discoveries will come next year."
The news should come as no surprise. Even when the team first revealed the potential breakthrough in the Higgs boson hunt, it was done with an overt hesitance and cautiousness. The only hint of optimism in the announcement came when Atlas spokeswoman Fabiola Gianotti commented:"We cannot say anything today, but clearly, it's intriguing."
In the same speech the team clarified that any number of other explanations could explain the bump. These ranged from blips in computer software to simple human error.
The mysterious Higgs boson is the missing particle in science's Standard Model theory of particle physics. The particle's existence was first theorised by Edinburgh University physicist Peter Higgs in 1964. Higgs theorized that certain particles actually gained mass via an invisible field present throughout the universe.
If discovered, the particle's existence would prove current scientists understanding of why certain elements have mass while others, like light, do not.