Canon has given the point-and-shoot camera something of a rethink, announcing the PowerShot N at CES in Las Vegas, a camera that is square in design and features a tilting touch screen.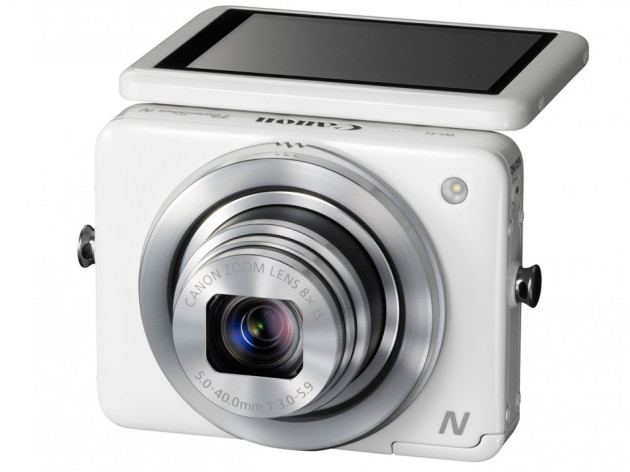 Follow all the news, reviews and rumours on our CES 2013: Live Blog
The emphasis here is on sharing, as Canon has given the PowerShot N a Wi-Fi connection, so photos taken can be shared through social networks right away.
In more than a nod towards Instagram, the PowerShot N uses Canon's new Creative Shot mode to analyse a photo after you've taken it, and offer up five different versions, each with a different filter applied to change the composition, exposure, point of focus and more.
Alternatively, you can take photos with one of the camera's other creative modes, which include Miniature Effect, Soft Focus, Toy Camera Effect and Monochrome.
The PowerShot N has a 12.1-megapixel CMOS sensor and a Digic 5 image processor supporting a maximum ISO of 6400 to help produce sharp and clear images in low-light conditions.
Using its Wi-Fi connection, the camera can connect to your smartphone or tablet to share images right after they've been taken, and they can also be uploaded to Twitter and Facebook, while 1080p HD videos can be sent to YouTube.
There's also an integrated GPS chip, so images can be geotagged, helping you to remember where each was taken.
Not looking too dissimilar to the the camera of Instagram's app icon, the PowerShot N is compact and symmetrical, with a 28mm lens with 8x zoom centrally located on the front, while the back is dominated by a 2.8in touchscreen, providing controls for focus, shutter time and other settings.
The PowerShot N will be available for £269 and in white or black when it goes on sale in the UK in early April.