Announced at CES in Las Vegas, the Lenovo K900 is one of the first smartphones to use Intel's new dual-core Atom chip designed for phones.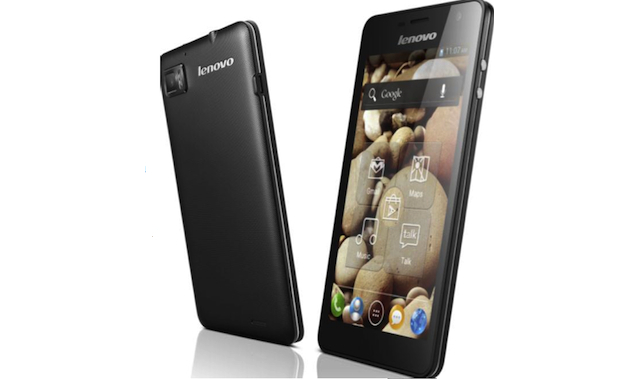 Follow all the latest news live from Las Vegas right here on our CES 2013: Live Blog
The smartphone features a brushed stainless steel design, a full HD 5.5in IPS display with more than 400 pixels per inch, 2GB of RAM and a 13-megapixel F1.8 lens rear camera with dual flash.
There's also a 2-megapixel front-facing camera for video calls and the K900 has 16GB of internal flash storage.
Running Android 4.1 Jelly Bean, the K900 is just 6.9mm thick, making it thinner than the 7.6mm iPhone 5, a device we consider to be one of the thinnest smartphones on the market, and it weighs in at 162g, 30g more than the smaller Galaxy S3.
The K900 will launch in China this April, followed by expantion to "select regional markets" shortly after, although we don't know if that will include the UK, nor do we know how much it will cost.
Five more from Lenovo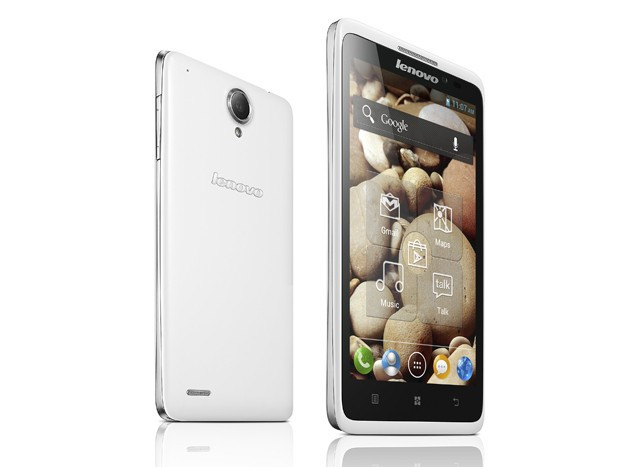 Elsewhere on its CES stand, Lenovo announced no fewer than five new IdeaPhone Android smartphones, split up into three categories aimed at the needs of different users.
The S series are consumer devices with multimedia and entertainment in mind, while P series phones are aimed at professionals, and the A series are budget devices.
Lenovo announced two S series phones, the flagship S890 with its 5in, 960 x 540 display and 8-megapixel camera, and the S720, a smaller phone with a 4.5in display (albeit with the same resolution as the S890) and the same 8-megapixel camera.
The S890 has a larger screen, but is slightly thinner than the S720, at 9.3mm compared to 9.9mm, although this means neither phone is particularly compact.
Moving to the professional-focused P series, Lenovo announced the P770, which features antivirus and security software, as well as a huge 3,500mAh battery to ensure the phone lasts all day, even with heavy use.
As for its budget range, the Lenovo IdeaPhone A series is made up of the A800, which has a 4.5in, 854 x 480 display and a dual-core 1.2GHz processor, and the A690, with its smaller 4in screen (800 x 480 resolution) and less powerful 1GHz processor.
A trick that all Lenovo IdeaPhones have up their sleeve is that they are dual SIM, so SIM cards from two different networks or countries can be installed at once, saving you the need to swop cards when you visit a different country.
Both the K900 and S890 run Android 4.1 Jelly Bean, while the S720, P770 and A800 run Ice Cream Sandwich, and the A690 has to make do with the older 2.3 Gingerbread operating system.
The range of five IdeaPhones will launch initially in China and select global markets from this month, although we don't yet know if this will include the UK.