LG is planning to announce a successor to the Optimus G, the company's flagship smartphone, at the 2013 Consumer Electronics Show (CES) in Las Vegas next week.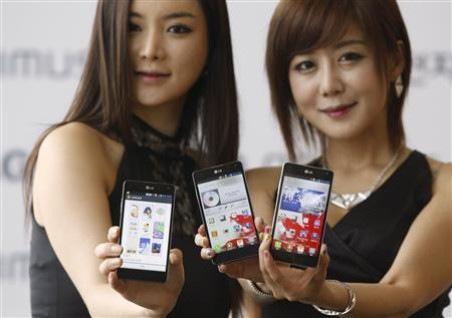 Follow all the news, reviews and rumours on our CES 2013: Live Blog
Digitimes reports the South Korean electronics company will showcase an Android-powered smartphone, dubbed as Optimus G2, at the event. There is no information though on the specific version of the Android software which the phone will run.
The original Optimus G features a 4.7in IPS Plus display but the G2, in contrast, is expected to come with a 5.5in screen, although the screen technology of the new device is still unknown.
The Optimus G was the first smartphone to feature Zerogap Touch technology.
The primary difference between a Zerogap Touch device and a normal touch screen is that the former has a sensor film, made with Indium Tin Oxide (ITO), printed directly on the glass. This removes miniscule air pockets trapped between the two elements of the display and results in better touch sensitivity. In addition, the technology also reduces the thickness of the display.
Processor
The Optimus G2 is expected to be powered by the Qualcomm Snapdragon S4 Prime (MSM8974), featuring a quad-core processor.
Earlier rumours suggested the new LG smartphone would use a quad-core chip clocked at 2GHz and also offer a 5in HD touch-screen display, with a resolution of 1080 x 1920 pixels and a pixel density of 440 pixels per inch (ppi).
Should these specifications be true, expect the device to compete against high-end smartphones like those from Samsung and specifically the next iteration of the company's Galaxy S series, the Galaxy S4.
Finally, LG is not expected to release the Optimus G2 at the 2013 CES. The smartphone will only be on display at the event in Las Vegas, USA, and be released for sale a few months later.