CES 2013: Samsung Turns on Curved 55in OLED Television
A day after Samsung's impressive CES keynote in Vegas, the company announced an OLED television with a curved, 55in screen.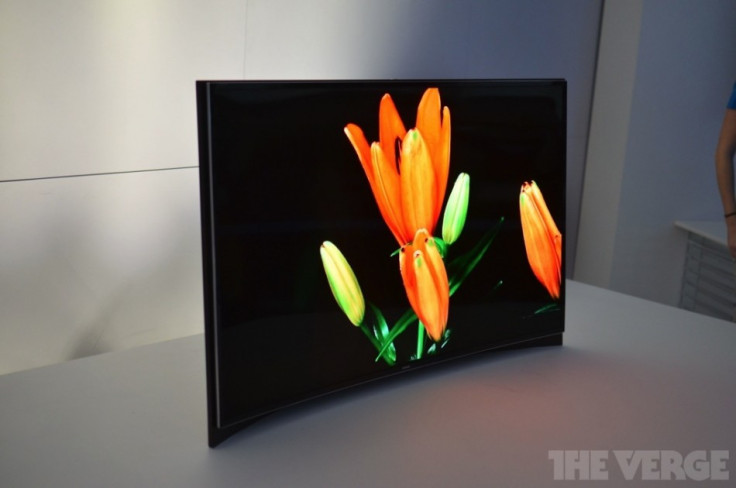 Follow all the latest news live from Las Vegas on our CES 2013: Live Blog
We're not sure why Samsung chose to keep quiet about the curved TV until today (Tuesday), and it makes us wonder if the South Korean firm has more up its sleeve for later in the week, but nonetheless, a curved TV is a better idea than you might think.
Samsung claims it to be the world's first curved OLED TV, and boasts that it creates a more panoramic, more immersive viewing experience, and improves viewing angles from the side. Don't forget, Imax has done rather well with its enormous curved cinema screens.
The 55in television is due to go on sale in the second half of the year, but other details are hard to come by. Samsung has not disclosed the screen's resolution, price, Smart features, or a firm release date.
The Verge has seen the curved TV and reported back that it is "incredibly sharp and crisp, with fantastic colours".
"Samsung is dedicated to developing innovation television, beyond what consumers could ever expect or imagine," said HS Kim, executive vice-president of visual display business, Samsung Electronics. "We will continue our tradition by steadily introducing TV technology that helps enhance the lives of users."
OLED is expected to get the traction it needs to enter the mainstream this year as a number of models are on show at CES with realistic release dates, compared to previous years, where they served as little more than concepts and prototypes.
© Copyright IBTimes 2023. All rights reserved.