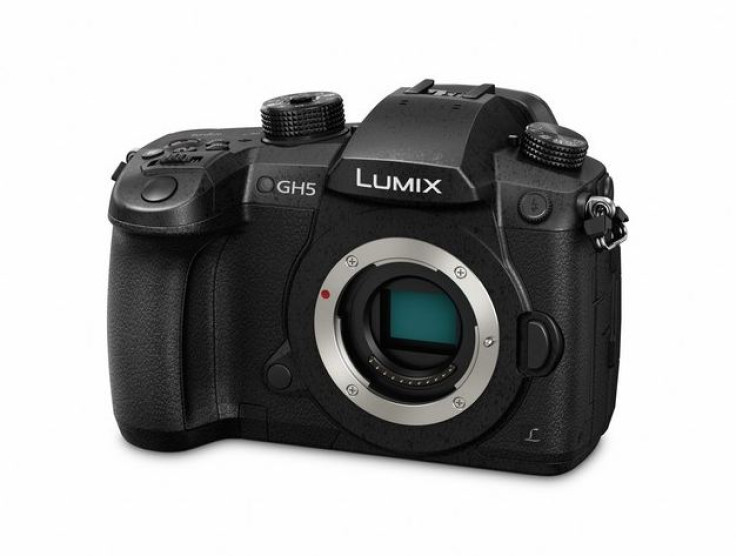 Panasonic has unveiled its Lumix GH series flagship camera, boasting a host of advancements in photo quality, performance and response. The camera will be available in late March with a suggested retail price of $1,999.99 (£1,619.56).
Based on the Micro Four Thirds lens system, the Lumix GH5 can capture 4K 60p/50p video and 6K photo. The camera packs a 20.3 megapixels Digital Live Mos sensor that increases the pixel count by 25% compared to its predecessor, the GH4.
It also packs a new image processor called Venus Engine, which features Multi-pixel Luminance Generation that renders clear and sharp images. Some of the image processing capabilities of the camera include Intelligent Detail Processing, Optimum processing and Three Dimensional Colour Control that detects hue, saturation and brightness.
The camera also comes with High Precision Multi Process NR (Noise Reduction), which boasts of a noise identification accuracy that is four times more than the previous engine. In addition, the Lumix GH5 incorporates the 5-axis dual image stabiliser to deal with blurring for both photos and video recording as well as 4K video.
The Lumix GH5 comes with an improved Depth from Defocus and Contrast AF technology, which calculates the distance to the subject by evaluating two images with different sharpness levels but also analyses the form, size and motion of the subject.
Besides, the Venus Engine is six times faster in measuring the distance to the subject. Other key elements on the camera include the Post Focus function that enables users to select specific focus points after shooting, which is quite helpful in macro shooting. The camera also has a Focus Stacking function, which enables users to take multiple photos of the same frame with different focus points.
As for design, the Lumix GH5's structure is composed of magnesium alloy and a full die-cast front/rear frame. It has a double SD memory card slot and a large LVF (Live View Finder). The OLED display of the camera features 3,680K-dot high resolution and 100% field of view
Some of the notable features are support for Bluetooth 4.2 and Wi-Fi 5GHz. It is compatible with a new Battery Grip DMW-BGGH5, which extends battery life. A power saving feature of the camera is that it automatically enters sleep mode after detecting the eye is off the LVF sensor.