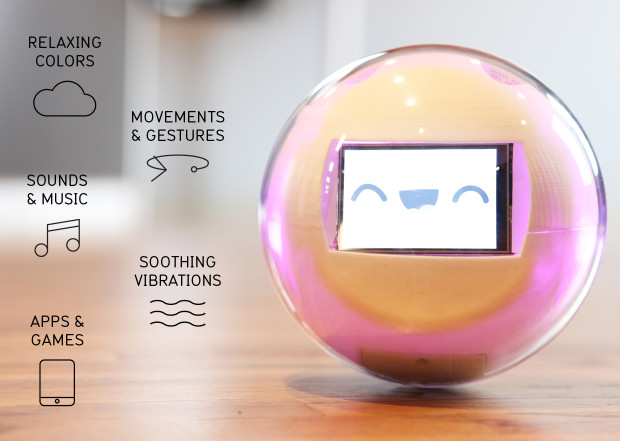 CES 2017 is under way and the tech community has already been dazzled by various new consumer products, some mainstream and some off the beaten track, such as this smart cat feeder. One such innovative and beneficial product to be showcased this year is a smart toy, launched by French startup Leka, which is designed to help children with autism and other developmental disabilities learn better and communicate.
The device, which is designed to resemble a small spherical robot, not unlike Star Wars' BB8, has been created to be used by professionals at schools and therapy organisations that focus on providing support for those with autism and other such conditions. The robot toy, however, is not only for children and can also be used by adults with developmental disabilities, the Verge reported.
The smart toy can be set up to either be controlled by a caregiver or put in an autonomous state. The device's primary function is to act as an aid to learning, playing educational games. The smart toy can be customised so as to provide differing levels of stimulation and encourage interaction among children with various needs.
The robot toy also comes with a screen that can display different facial expressions and can be used to show videos and images. It plays music and emits subtle vibrations alongside quirky chirps in humanoid fashion.
Leka co-founder Ladislas de Toldi said the smart device has been designed to improve cognitive development and can ideally cost thousands of dollars. However, the firm has priced it at around $700-$800. The company aims to deliver the products by the end of November 2017.
The Leka toy is not the only smart device aimed at improving life for those with physical and psychological challenges. CES 2017 also saw the launch of Hyundai's H-MEX (Hyundai Medical Exoskeleton), which is designed to aid paraplegics walk again.
The H-MEX acts as a high-tech leg/back brace and comes with forearm clutches and is designed to calculate a user's walking pace, length of stride and torso tilting angle, in efforts to provide, "individually tailored gait pattern adjustment", PC Mag reported.
The device is designed for people with spinal cord injuries and can offer them the ability to stand up, sit down, move around and even walk up and down flights of stairs.