HTC has revealed a new addition to its One series of smartphones at CES 2013, the One SV.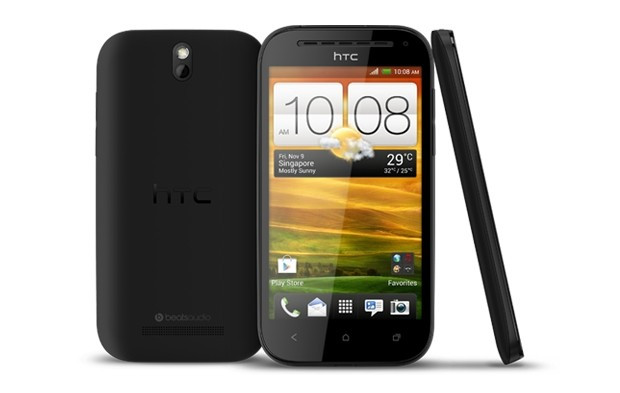 Follow all the latest news live from Las Vegas right here on our CES 2013: Live Blog
A 4.2in Android device with LTE and CDMA support, the One SV shares a lot of its physical design with existing One phones like the One S and the One X. The only significant difference is the One SV comes in a bright, "flame" red casing.
In terms of hardware, the One SV is impressive, with a dual-core, 1.2GHz Snapdragon S4 processor. The 4.2 inch screen has a 800 x 480, Super LCD resolution, which is a lower resolution than the 1280 x 720 One X, a phone we thought to have one of the very best screens of last year.
The SV also has 8GB of storage, 1 GB of RAM and a 5-megapixel camera, unlike the VX which has only a 3-megapixel camera.
The SV also uses HTC's Sense 4 covering skin, and eschews the widely criticised Pentile AMOLED display panel used in the HTC One S.
Rather than the traditional red, blue, green (RGB) pixel arrangement, you get alternating red and blue/green and red pixels. This leads, on all such displays, to red and blue tinges appearing along the edges of text, icons and images.
For some this is not a major problem, but once you notice it, there is no getting away from it and you will not be able to look at the phone without noticing it every time you turn it on.
Weighing 122 grams and with a thickness of just 9mm, the SV is thinner and lighter than the One X, though the same as the VX.
The One SV is confirmed for release on the North American service carrier Cricket on 16 January for $349.99 (£217). Currently, HTC has revealed no plans or details to release the One SV in the UK, although other phones in the series, including the X, VX and S are all available in British stores.
We expect to hear more from HTC at Mobile World Congress in February.