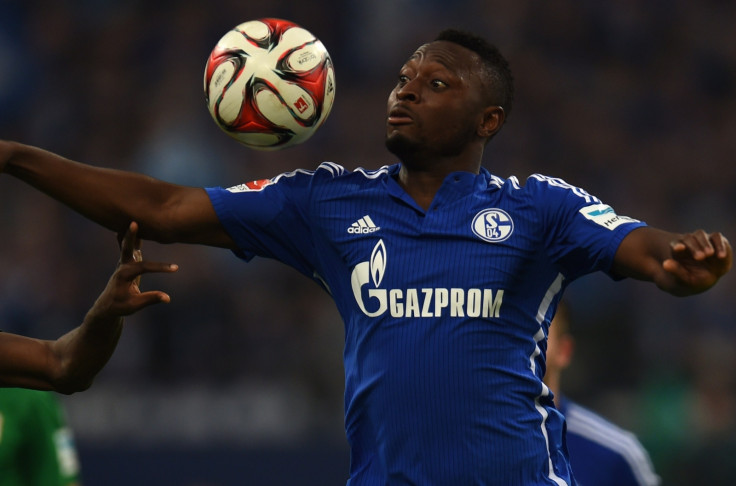 Cesar Azpilicueta has welcomed the arrival of Abdul Baba Rahman at Chelsea, despite the fact the Ghana full-back will be challenging him for a starting spot in Jose Mourinho's first team.The Spain international has been unmovable at left-back since he beat off Ashley Cole for the role two years ago, despite being signed as a right-back.
The former Marseille defender saw off competition for the role from Filipe Luis last season, forcing the Brazilian to return to Atletico Madrid just 12 months after his arrival at Stamford Bridge. Following weeks of negotiations, the Blues snapped up Rahman last week, paying a suspected £20m ($31.5m) to FC Augsburg for his services.
The Spaniard has called the arrival of Rahman a boost to the level of quality in the team, rather than a blow to his chances of keeping his place in the starting XI. Azpilicueta scored in Chelsea's 3-2 victory over West Bromwich Albion on 23 August.
"We know in football you can't rely on what you did in the past, you have to prove yourself every day. We won the league last season, but we have to show in every game and every day in training that we are ready to perform in every game," Azpilicueta said to Standard Sport.
"I'm confident that I will keep working and doing my job. I know that the competition is good for the team. There are a lot of great players around me and young players too. They're all going to compete for a place. At the end, hopefully the whole team will be better and I hope to improve.
"But [beating West Brom was] a big win because we didn't start the season well, we were not happy. We wanted to change the dynamic of the team and we have been training really well."
Azpilicueta also hailed the impact of compatriot Pedro Rodriguez after the former Barcelona forward scored a goal and provided an assist in his debut.
"Both players are really good additions to the squad. They will help us to be a better team. Their arrival will help everybody. We will have more competition and that can only benefit the club," Azpilicueta insisted.
"I know Pedro very well and knew he would fit very well in the team. I know his ambition, he is hungry to help the team and to get trophies. But to start like that in his first game is amazing.
"Pedro is a top player. He played for Barcelona for many years and will fit into the Premier League and our team. He knows a few of the players already and I think he is going to do a really good job. He has trained with us for only one week. He has just played his first Premier League game and has already scored. So I'm sure he will get better."