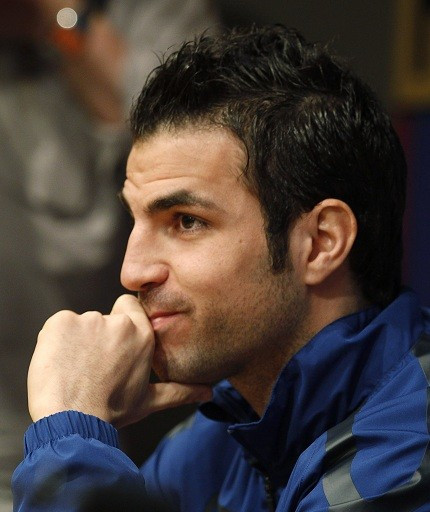 Barcelona is confident that they can tie up a deal for Cesc Fabregas in the next week at the latest. The Catalan club want to tie up a deal for the midfielder before Arsenal travel on their pre-season tour to the Far-East, with Barcelona negotiators in constant contact with the London club. The Evening Standard report that one of football's longest running transfer sagas could be coming to an end as Barcelona have matched Arsenal's £39m price tag for the player.
Barcelona president Sandro Rosell is currently at the Copa America in Argentina but is due to return to the city later this week to try to push the deal through before Arsenal leave for Kuala Lumpur at the weekend. If the transfer cannot be arranged in the next few days, manager Arsene Wenger is likely to name Fabregas in the squad for the trip to the Far East.
Barcelona has reportedly offered Arsenal £34m plus £5m in future incentives to take their man back to Spain. Arsenal is expected to now accept the offer and will look to use the funds to invest and keep players at The Emirates. The Gunners captain has had his heart set on moving to Barcelona for the past three years as it now appears the Arsenal captain will be granted his dream move to the Nou Camp.
Barcelona are also confident they will tie up a deal to bring Udinese winger Alexis Sanchez to Spain after reportedly agreeing a fee for the player. There are some details that need to be ironed out but Barcelona representatives have met again with Udinese President Franco Soldati and reports suggest that the club will allow the player to move if Barcelona meet the full £34 transfer fee. The only sticking point now seems to be how Barcelona will pay the Italian club, with Barca preparing a £24m fee upfront with £12m in incentives and add-ons. Udinese are said to want the full price just in case the Chilean does not meet the expectations of Barcelona. Udinese have confirmed they are still in contact with the Catalan giants and want to agree a deal to allow the player to move to his dream club.
New Liverpool hero Luis Suarez has opened up fresh transfer rumours that he may be willing to join Barcelona. Suarez has been linked with the Catalan giants and has said he wants to join the club in the future. Luis Suarez has dropped a bombshell on his adoring Kop fans - he has a long-standing dream to play for Barcelona. And his link to the Catalans giants is strengthened by the fact his agent is Pere Guardiola, the brother of Barca boss Pep.Suarez told the Daily Star: Suarez said: "Before knowing Pere, I had that dream of playing for Barcelona. "If Pep Guardiola wants me, he will want me totally independently of who represents me.'