Cesc Fabregas: It is Strange Playing for Chelsea Rather than Arsenal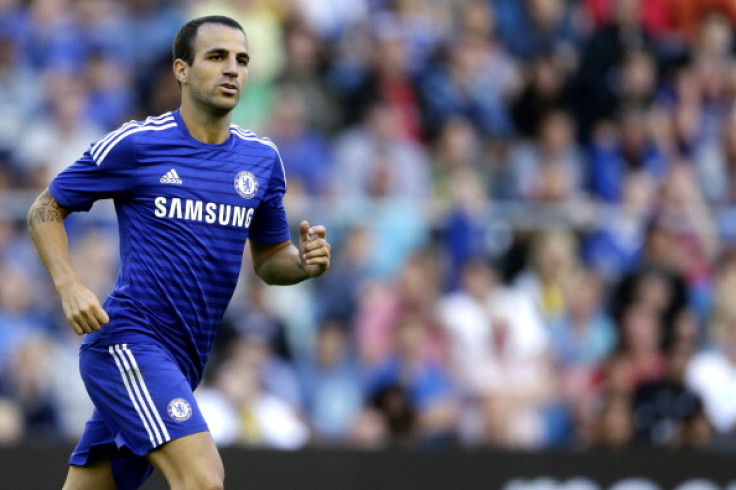 Cesc Fabregas has admitted he never imagined the possibility of playing for another English club other than Arsenal - after leading Chelsea to a 3-1 victory in their Premier League opener against Burnley.
Having being the playmaker for the Gunners during his time at the Emirates Stadium, the 27-year-old was linked with a return to north London earlier this summer.
However, the Catalan then claims manager Arsene Wenger blocked his return to the Emirates forcing his move to Chelsea.
"It's something I would've never expected. Football is unexpected, it brought me here and I will give my best to be as good as I can be. I'm very happy at the moment, I want to play football," Fabregas was quoted by The Telegraph.
But the former Barcelona star thinks he has made the right choice as his adaptation to his new club couldn't be better.
He was awarded Man-of-the-match in his first Premier League game for the Blues, after providing two great assists and controlling the tempo of the game against Burnley.
"They've made it so easy for me, everybody has welcomed me since day one I'm comfortable with the staff and all the players, we have a good connection. I'm expecting a really good year in front of us," he said.
Meanwhile, manager Jose Mourinho praised his performance while blaming Barcelona for failing to bring out the best in him during his time in La Liga by forcing him to play as a 'false nine' rather than in midfield.
"Fabregas was our first choice for that position. I know clearly what the player is because we were so long in the same league," he said.
"He moved to Spain also, so for the last 10 years we have been in the same league for six or seven. I know exactly what he will bring. For Barça he was the fake nine, the number ten and winger but I know and he knows what is his best position so he is giving exactly what we need. Quick thinking in midfield. He brings people in the same direction. I am really happy."
© Copyright IBTimes 2023. All rights reserved.