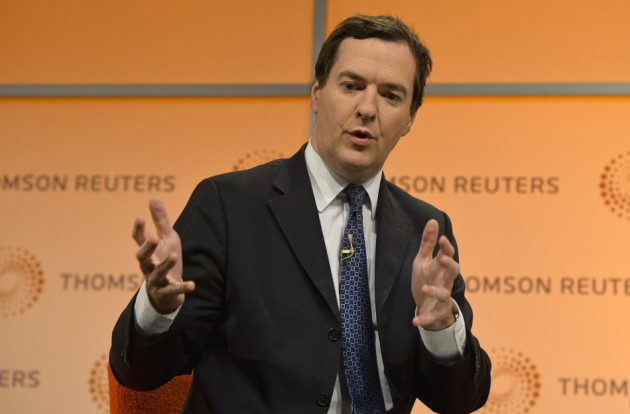 Chancellor George Osborne has revealed that the government plans to continue austerity measures as a growing economy is not enough to slash the country's deficit.
Osborne told a news conference that there was still a need for long-term austerity measures because the fall in government spending, which tumbled by £12.4bn ($19.9bn, €14.6bn) for the 2013-14 period, was not enough to get the economy back on track.
"An improving economic situation in the UK does not automatically lead to a windfall for the public finances because we shouldn't assume that a structural deficit is solved by an improvement in GDP," said Osborne in London.
"It's called a structural deficit for a reason. It doesn't disappear as the economy grows: it was present going into the financial crisis, it's present coming out of the financial crisis, and so we are going to go on as a government having to take very difficult decisions to control public spending and make sure we are on top of the deficit."
Osborne's rhetoric appeared to be borne out by the latest Office of National Statistics (ONS) figures.
In 2012 to 2013 period, public sector net borrowing was £115.4bn, which was £3.1bn lower than in 2011 to 2012.
However, this excluded temporary effects of financial interventions, and the effects of the transfer of the Royal Mail Pension Plan. It also excluded the transfers from the Bank of England Asset Purchase Facility Fund.
Critics have warned that Osborne's claims on deficit reduction are skewed as the excluded figures could radically change the overall figures.
However in his speech, Osborne emphasised the need to lay out an economic plan and stick to it for it to be credible.
"I think we already see the benefits in the UK of having a clear economic plan and sticking to that economic plan," said Osborne.
"The job is very far from done. There is a recovery under way, Britain is turning a corner, but there are plenty of risks out there. We've just been talking about the problems in the US, the eurozone remains still very weak and that is troubling because it's a big destination for our exports."