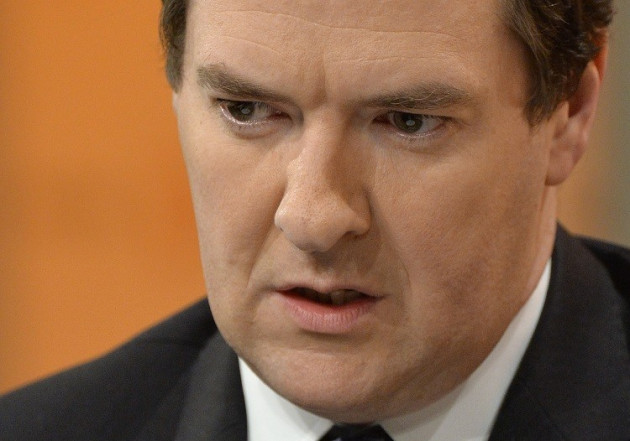 Chancellor George Osborne's mission to increase British exports outside the European Union was boosted by the latest figures showing the trade gap between Britain and non-EU countries had narrowed by 27.1%.
The trade gap - the difference in value over a period of time of a country's imports and exports of merchandise - was at its lowest level since March 2013.
Osborne's 10-year target is for British exports to reach £1tn ($1.6tn, €1.19tn) within 10 years, which is being helped by vigorous trade outside the EU.
According to a report from Her Majesty's Revenue and Customs (HMRC), the value of exports to non-EU countries increased to £13.3bn, an increase of £1.4bn (11.7%) compared to September 2013.
George Osborne and David Cameron have repeatedly emphasised the importance of ramping up British trade with non-EU economies and remove too much reliance on Europe.
HMRC data also showed that the UK's non-EU imports for October 2013 were £16.6bn.
But figures just published from the Office for National Statistics (ONS) showed that Britain's mission to export its way to economic prosperity was in trouble.
ONS figures revealed that the deficit on trade in goods was £9.7bn in October 2013.
Meanwhile, exports of goods decreased by 1.3% between September and October 2013 to £24.7bn.
Imports for the same period fell by 1.9% to £34.4bn.
In note from the Centre for Economics and Business Research (CEBR), chief economist, Colin Edwards said that the ONS figures were worrying for Chancellor Osborne.
The figures did not support the hope that Britain's recovery was being led by trade, he argued.
"Over the three months to October, total exports fell 1.9% compared to the previous three months, while imports fell by just 0.8%, highlighting the UK's ongoing struggle in achieving anything resembling a trade-led recovery.
"In the third quarter of this year the ONS estimate that net trade shaved 0.9 percentage points off quarterly real GDP growth. In effect the UK is managing to stage a recovery in spite of its trade performance, not because of it.
"And with domestic demand currently powering economic growth forward, exports will have to expand to offset the increase in the UK's appetite for imported goods which is likely to follow. While it is at least encouraging to see the trade deficit not getting any worse in October's figures, exports remain a key weak link in the UK's recovery," he wrote.