Charity's 'homeless VR experience' sparks outrage as fundraiser fails to see reality
Sydney CEO Sleepout draws scorn as 'Homeless Simulator' labelled as tone-deaf.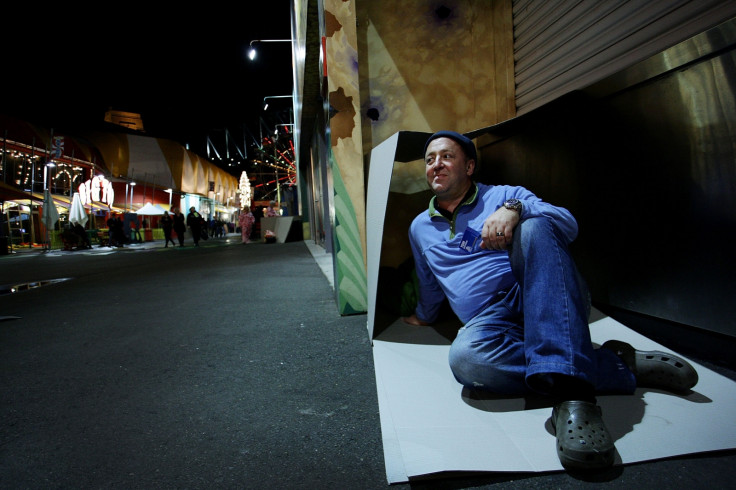 A fundraising event held in Sydney, Australia has sparked a social frenzy after a room of wealthy CEOs were pictured getting "a glimpse of the realities" of homelessness via virtual reality technology.
The annual fundraiser dubbed "CEO Sleepout" traditionally sees top-tier businessmen and women swap their comfy beds for makeshift cardboard mats and sleeping bags, with many of Australia's major cities, such as Melbourne, Perth, Adelaide and more, all pooling together to raise money for the country's homelessness crisis.
The 2017 event has so far raised around $5m (£3.9m) with 1,500 CEOs estimated to be involved, but that didn't stop an immediate backlash to a video posted by an official Twitter account for the St Vincent De Paul Society-run charity drive.
The short video in question showed a number of participants donning Samsung Gear VR headsets and sat on stools in the interior of a building.
A caption noted that the virtual reality app on display for each CEO was intended to replicate the struggles "faced by the people who experience [homelessness] everyday."
Unsurprisingly, this did not go down well.
Mockingly described as "Homelessness Simulator" by some, the replies to the CEO Sleepout account's Twitter post containing the video quickly pointed out that a virtual experience of abject poverty doesn't relay the physical repercussions of homelessness.
"Yes! Dealing with the virtual cold, the virtual violence, the virtual hunger, the virtual untreated illnesses, the virtual despair..." said one response, while others described the act as "tone deaf", "poverty porn", "dystopian", and "disgusting and counter-productive."
Several Twitter users came up with alternatives to the virtual blunder. "'Um, maybe with what you paid for the VR headsets you could have fed, bathed and housed ACTUAL homeless people," said Twitter user "saderman".
CEO Sleepout's organisers have yet to comment on the PR debacle, but it is worth noting that many Australian CEOs have followed the fundraiser's traditional method of 'sleeping rough' throughout the country.
Homelessness Australia estimates that there are just over 105,000 people living in Australia who are classified as homeless, with 1 in every 200 people having to sleep on the streets each night.
© Copyright IBTimes 2023. All rights reserved.