The world of politics has paid tribute to former leader of the Liberal Democrats Charles Kennedy, who has died aged 55.
His family confirmed Kennedy, described as one of the "most gifted politicians of his generation" by ex-Lib Dem leader Nick Clegg, died at his home in Fort William.
The cause of is death is not yet known but it is not thought to be suspicious.
Members from all sides of the political sphere have paid tributes to Kennedy, who served as an MP for 32 years before losing his seat at the Ross, Skye and Lochaber constituency during May's general election.
Clegg paid tribute to his predecessor as Liberal Democrat leader. He said: "Charles's untimely death robs Britain of one of the most gifted politicians of his generation.
"Charles devoted his life to public service, yet he had an unusual gift for speaking about politics with humour and humility which touched people well beyond the world of politics.
"He was a staunch internationalist and passionate believer in Britain's role in Europe, yet he was a proud Highlander, Scot and British parliamentarian.
"He was one of the most gentle and unflappable politicians I have ever known, yet he was immensely courageous too not least when he spoke for the country against the invasion of Iraq.
"He led the Liberal Democrats to our party's greatest electoral successes, yet he always remained modest about his huge achievements."
Previous Lib Dem leader Paddy Ashdown said: "He is a loss to the Liberal Democrats when we can ill afford to lose a man of that calibre and stature. His judgment on the Iraq war was outstandingly good, opposing the entire political establishment and getting it right, and he got the reward for that at the election that followed when he achieved the greatest number of Liberal Democrat MPs than any before him.
"He had his demons – we all have our demons – but when he was on form, on song, Charles was the best of all of us. One's heart just goes out to his family."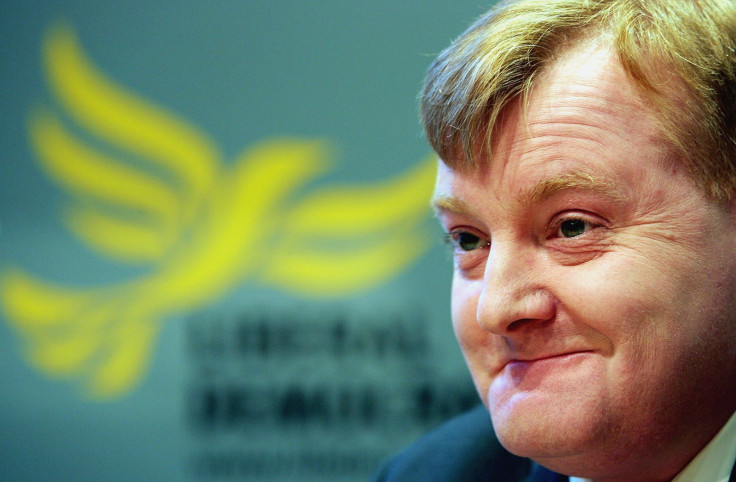 Norman Lamb, one of the candidates for the next party leader following Clegg's resignation, said: "This is an untimely death and a really tragic loss of a lovely and immensely talented man – one of the most talented politicians of his age.
"He had a special talent for communication and connecting with people in a very passionate but decent way. He was a committed internationalist who believed in bringing people together.
"It is a great loss for my party but also for the country. My heart goes out to all of his family and friends."
Acting Labour leader Harriet Harman described how Kennedy "brought courage, wit and humour to everything he did".
She added: "Everyone will be shocked and deeply saddened to hear Charles Kennedy has died.
"He had many friends in the Labour Party as he did across the political spectrum and away from Westminster. Thoughts will now be with his family."
Sir Malcolm Bruce, deputy leader of the Lib Dems, paid tribute to the former MP who was also best man at his wedding.
He told Sky News: "Most of the time he was fine, he was the old Charles. I don't think we were expecting that.
"The thing people remember about Charles is he was able to bring such a light touch to politics.
"All of us really want people to reflect on what we've lost - a politician of his own type and quite unusual among other politicians."
Kennedy began his political career in the Social Democratic Party and won the the Ross, Cromarty and Skye seat in 1983, becoming the youngest MP at the time aged just 24.
After the party merged with the Lib Dems, he took over as leader in 1999 from Paddy Ashdown, leading them to one of their best ever campaigns in 2005 after winning 62 seats.
He stood down in 2006 after he admitted to struggling with alcohol.
A spokesman for Police Scotland said: "Police officers attended an address at Fort William on Monday, June 1 to reports of the sudden death of a 55-year-old man. Police were notified by ambulance service personnel.
"There are no suspicious circumstances and our report will be submitted to the procurator fiscal."