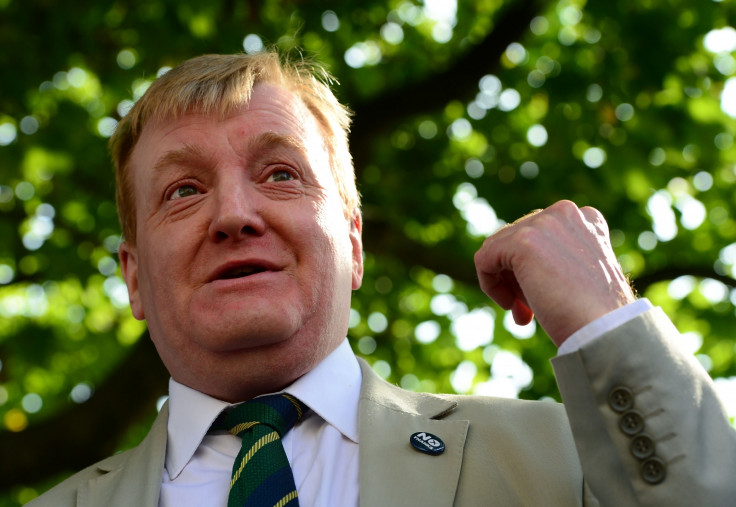 Charles Kennedy, the former Liberal Democrat leader who died at just 55, was one of the most gifted politicians of his generation, according to Nick Clegg.
The Sheffield Hallam MP led the tributes to the late Scotsman this morning after Kennedy's family announced that he had suddenly passed away at his home in Fort William yesterday.
"Charles's untimely death robs Britain of one of the most gifted politicians of his generation," Clegg said.
"Charles devoted his life to public service, yet he had an unusual gift for speaking about politics with humour and humility which touched people well beyond the world of politics.
"He was a staunch internationalist and passionate believer in Britain's role in Europe, yet he was a proud Highlander, Scot and British Parliamentarian.
"He was one of the most gentle and unflappable politicians I have ever known, yet he was immensely courageous too not least when he spoke for the country against the invasion of Iraq."
Kennedy lost his Ross, Skye and Lochaber seat to the SNP's Ian Blackford less than a month ago at the general election.
The defeat marked the end of the University of Glasgow graduate's 32-year-long career in the House of Commons, which saw Kennedy head up the Liberal Democrats between 1999 and 2006 as Paddy Ashdown's successor.
Kennedy was notably against the 2003 invasion of Iraq by United States led forces and the Scotsman pressed the then Labour Prime Minister, Tony Blair, on the issue.
The former Liberal Democrat leader also called on Blair to involve the international community more after the initial military intervention.
"Does the prime minister agree that any policy for the rebuilding of Iraq must go hand in hand with a policy to rebuild our international institutions and the international order? We will never achieve one without the other," he argued in April 2013.
The recovering alcoholic most recently hit the headlines after appearing on Question Time, the BBC's flagship debate show, in the run-up to the election.
Kennedy seemed to slur his words and continually asked veteran host, David Dimbleby, to repeat the audiences' questions.
His family released a statement this morning: "Charles died at home in Fort William yesterday. He was 55. We are obviously devastated at the loss.
"Charles was a fine man, a talented politician, and a loving father to his young son. We ask therefore that the privacy of his family is respected in the coming days.
"There will be a post-mortem and we will issue a further statement when funeral arrangements are made."
A spokesperson for Police Scotland said: "There are no suspicious circumstances and our report will be submitted to the procurator fiscal."