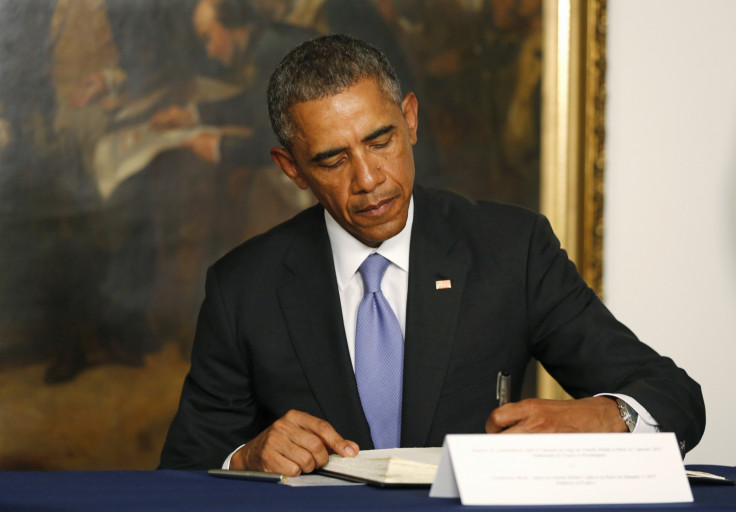 US President Obama has paid his condolences to France, visiting Paris's envoy to Washington in the wake of the Islamist attack at the offices of satirical magazine Charlie Hebdo that left 12 people dead.
Obama signed a condolence book using the Gallic slogan "vive la France" (Long live France), as the country marked a day of mourning for the victims of the shooting.
The President wrote:
The French embassy's official account tweeted:
The White House tweeted:
France's ambassador to the, US Gérard Araud tweeted:
The condolences came as French police are hunting two Muslim brothers accused of carrying out the Paris raid.
Security forces were searching a woodland area northeast of Paris for Cherif and Said Kouachi, both in their early 30s.
The brothers had past ties with Islamist groups and eyewitnesses of the attack said they claimed to be members of al-Qaeda on a mission to punish Charlie Hebdo for publishing cartoons mocking radical Islam and the Prophet Mohammed.