Two of the men suspected of murdering 12 people in a terror attack on the Paris offices of the satirical magazine Charlie Hebdo are known to have had contact with a radical Islamist preacher in the French capital's suburbs.
That preacher is Farid Benyettou, a French national of Algerian descent around the same age as the brothers Said and Cherif Kouachi, who are the alleged gunmen behind the Charlie Hebdo massacre.
Benyettou came to prominence at the height of the Iraq War as he toured the mosques of Paris to deliver sermons against the US occupation. In his keffiyeh headscarf and thick-rimmed glasses, he urged French Muslims to fight in Iraq against the Americans, which some duly did.
A 2005 article in the LA Times tells the story of a Jewish woman and her Muslim boyfriend, who was radicalised by Benyettou in Paris after attending his Islamic "study group".
"It was like a sect," she said. "Benyettou knew all the weak and strong points of his disciples. He made them fast. He kept them awake all night praying.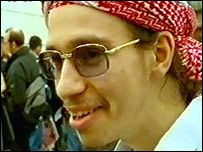 "The fatigue made them vulnerable. Then he started clearing the environment around them. He knew I was a strong influence. He told [my boyfriend] to get rid of me; I was an obstacle to his faith, a non-Muslim."
Her partner was later captured in Iraq having travelled there to fight against US troops. He was sent to Abu Ghraib. And it was the stories of Abu Ghraib, where photos emerged of American soldiers torturing detainees, that were fuel for the fire of Benyettou's sermonising.
He may have formed the bones of his own Islamism in his early life when he often "frequented militants of the Islamic Salvation Front (FIS) for a time in France, through the intervention of his brother-in-law, who initiated him in literalist and rigorous religious readings."
That is according to a 2007 book called European Islam: Challenges for Public Policy and Society by the Brussels-based Centre for European Policy Studies (CEPS).
The FIS was a hardline Algerian Islamist party, which won the country's national election in 1991 but was subsequently outlawed by the incumbent military rulers.
But the CEPS book also said that Benyettou argued "that European Muslims have recourse to democratic instruments and liberty of expression in order to influence national policy.
"Opposing all forms of violence on French territory and in the West in general, in the name of Islam, he was active in all the meetings and demonstrations against the proposed law on secularism, including those organised both by Muslim associations or secular structures, and even those organised by the extreme left."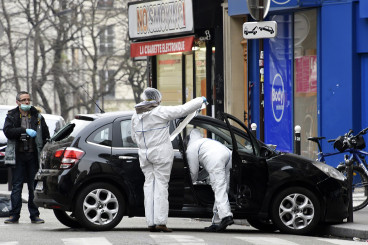 It didn't stop Benyettou falling on the wrong side of French law. He was the leader of what became known as the 19<sup>th Arrondissement Network in Paris, a cell of like-minded young Muslims in the Parisian suburb.
They studied the Quran under his guidance and participated in protests, such as against the banning of the headscarf. Benyettou was also encouraging them to take action in Iraq, which around a dozen did.
"Benyettou would talk to them about Abu Ghraib, the abuse of Muslims, and say, 'What are you going to do about it?'" said Dominique Many, a lawyer for a suspected jihadi, to the LA Times.
"He was like a little guru who claimed to know the sacred texts. And he convinced them that the texts said it was their duty to go to Iraq to fight for the cause."
French police swooped and arrested those members of the cell who were still in the country on terror-related charges, including Cherif Kouachi who was detained at a Paris airport as he was about to board a flight to Syria.
In court, Kouachi spoke of his upset at what was happening at Abu Ghraib. And he said Benyettou taught that Islamic scripture states that suicide bombings and dying as a martyr are good.
Kouachi got three years in prison at the 2008 trial, though he only served 18 months with the rest on a suspended sentence. Benyettou got six years.