Carphone Warehouse has undercut rivals like Tesco, Argos and Amazon with its £49 Android tablet.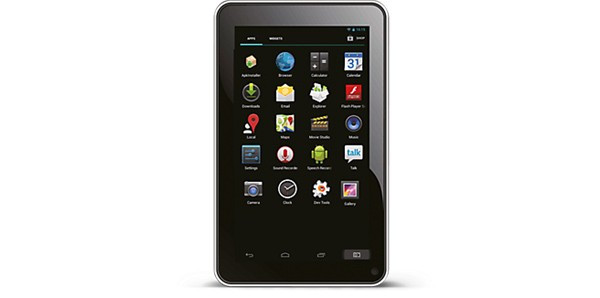 The budget tablet market is getting extremely competitive with Tesco and Argos recently announcing their own 7in tablets costing £119 and £99 respectively, but Carphone Warehouse has announced it is undercutting both by putting another 7in tablet on sale for just £49.
The Avoca 7in Android tablet features much lower hardware specifications than the likes of Apple's iPad or Google's Nexus 7 featuring a low resolution screen (480 x 800), a 1GHz processor and just 512MB of RAM.
The tablet comes with 8GB of on-board storage, but unlike most high-profile tablets you do get the option to expand this via a microSD card slot. You also get Wi-fi connectivity, 8 hours of battery life and access to Google's Play Store of apps, films, games and music.
The tablet will run Android 4.3 (Jelly Bean) which appears to be a pure version of Android, avoiding the kind of proprietary UI which users get on tablets from Samsung or the almost completely forked Kindle Fire tablets from Amazon.
Carphone Warehouse says that the tablet traditionally costs £99 but will be available at the lower price "until stocks last" or 4 November, whichever comes first.
The budget 7in tablet market has exploded in the last 12 months with the like of Google and Amazon offering devices with very good hardware specifications for comparatively low prices, hoping to recoup profits from selling content through their online store.
Apple has so far remained out of the budget end of the market with the original iPad mini now costing £249 having initially gone on sale for £299.