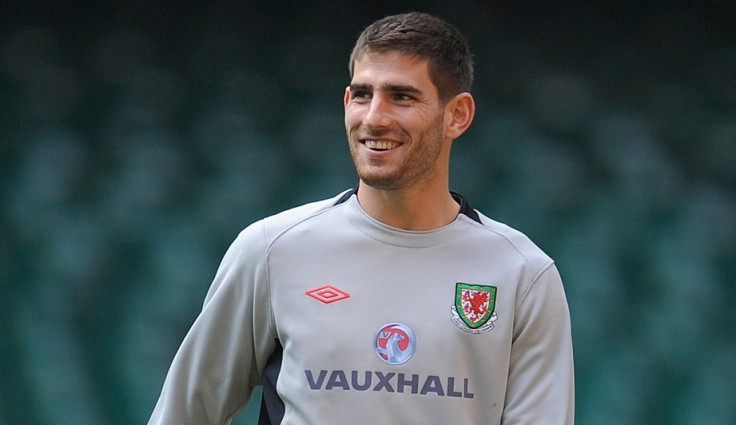 Convicted rapist Ched Evans' prospective move to Oldham Athletic has been called off after families of board members and club staff were subjected to death and rape threats.
The Latics have come under increasing pressure from sponsors, supporters and feminist groups regarding their intention to sign the 26-year-old, who was released from prison in October mid-way through his five-year jail term for raping a 19 year old girl in 2011.
Owner Simon Corney said on Wednesday that the deal to bring the Wales international to Boundary Park was "80%" done but a dramatic U-turn sparked by threats to the families of the club's board, staff and sponsors have seen the deal pulled at the 11th hour.
A club statement read: "Proceeding could have placed significant financial pressure on the Club and continued to be a divisive influence. As a consequence the deal could not go ahead.
"As a Club we condemn all crime including rape and irrespective of any appeal procedure it was always the case that we were prepared to withstand the barrage of abuse that is evident within the country and on social media.
"We deplore and condemn the vile and abusive threats, some including death threats, which have been made to our fans, sponsors and staff whilst this process has been in the public domain.
"Finally, we would like to place on record our gratitude to all who have supported the club during this difficult period, including the Club staff, who have retained their focus throughout and in addition to Ched and his team who have acted with professionalism at all times."
Oldham council leader Jim MaMahon added: "I've always believed in rehabilitation but felt that both club and player should have allowed Mr Evans' appeal to run its course before agreeing a contract.
"As it stands Mr Evans has been found guilty in a court of law and has not yet completed his sentence. However, I take no pleasure in this outcome.
"The whole episode has divided the town and public opinion and there are no winners in all this – not least of all the reputation of our club and town.
"In recent days we've seen an horrendous 'trial by social media' with intimidation, abuse and harassment on a scale that has cast a terrible shadow.
"I am urging people on all sides of this debate to please now take stock, show some restraint and calm."
The decision leaves Evans' potential return to football hanging in the balance after being officially turned down by a fourth different club since being released from prison, following his conviction for rape in 2012.
Since reports emerged over the weekend regarding Oldham's interest in signing Evans, the club have been locked in talks with major sponsors and the PFA over the deal to bring the ex-Manchester City forward to the club in time for the weekend fixture against Doncaster Rovers.
With Evans persisting his innocence while awaiting the result of an appeal to the Criminal Cases Review Commission which if successful would see his conviction quashed, the striker has yet to apologise, leading to stinging criticism and compromising the position of the club's sponsors.
Sponsors Verlin Rainwater Solutions, Mecca Bingo and Nando's have all ended their association with Athletic after they were told a deal to sign Evans, who was understood to have agreed a two-and-a-half year contract worth £2,500-a-week, had been agreed.
Principal sponsor Sports Direct have yet to officially comment on the issue, but despite the likely loss in revenue an offer from the father of Evans' girlfriend, businessman Karl Massey - who pledged to subsidise Oldham's loss of earnings - kept the deal alive.
However, Oldham have been forced to cave to increased pressure from outside influences, which have included one board member being subjected to a rape threat against their daughter, leaving Evans' attempts to resume his football career since his release in tatters.