Ched Evans: Convicted rapist move to Oldham Athletic '80%' chance says chairman Simon Corney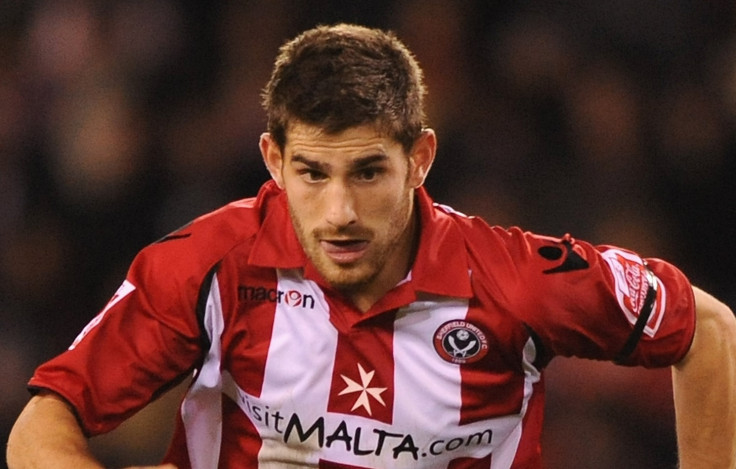 Oldham Athletic have confirmed their intention to sign convicted rapist Ched Evans after chairman Simon Corney admitted there was an "80%" chance the 26-year-old striker would move to Boundary Park.
The Latics have been in talks with the Professional Footballers' Association this week over signing Evans, with an announcement originally expected to come in time for the League One match against Doncaster Rovers this weekend.
Several sponsors, including main stand backer Verlin Rainwater Solutions, have withdrawn their support for Oldham but the club are determined to press ahead with the deal for Evans, who was released from jail in October after being found guilty of rape in 2012.
"We believe he has served his time," Corney told the Jewish Chronicle. There is an 80% chance of us signing him. It won't be done today. It's not straightforward and there are some legal issues.
"There might be a cost implication, but you have to stick to your principles. We weren't surprised by the backlash."
An online petition calling for Oldham to withdraw their offer to Evans, which is reportedly worth £2,500 per week over two-and-a-half years, has attracted more than 60,000 signatures but Corney says those in opposition to the move should keep their views "in check".
He said: "I completely understand people's views and I respect them. I would never tell people they are wrong to have their own views. But we want people to keep them in check.
"I hope people don't get too carried way and it doesn't get too hot."
Director and Trust Oldham chairman Barry Owen said in a further statement: "There are ongoing negotiations with regard to signing Ched Evans but unfortunately quite a lot of due diligence needs to be completed.
"We're still in talks with the PFA and other agencies so at the moment I would ask you to bear with us. There are things to be done genuinely and I don't anticipate that it is going to be done over the next few days."
© Copyright IBTimes 2023. All rights reserved.