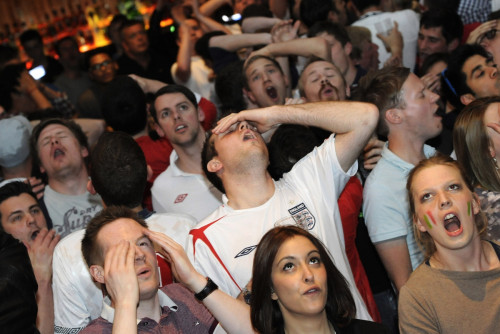 Pubs will be allowed to remain open during matches at this summer's World Cup after the Prime Minister David Cameron overruled the Home Office.
Fearful football fans thought they would be banned from ordering drinks past 11pm during the tournament after the Home Office rejected an extension by the British Beer and Pub Association (BBPA).
England play Italy at 11pm on July 4 and the BBPA had asked for serving times to be extended to 1am on two weekends during the tournament in Brazil.
But the Home Office rejected the application saying the occassion was not of national importance.
However, it is understood Cameron has overruled the decision giving pubs the thumbs up to serve alcohol until later in the night.
It appears footy fans have found a new ally in the PM who recently hosted visiting French president Francois Hollande to a pub lunch.
Cheers!