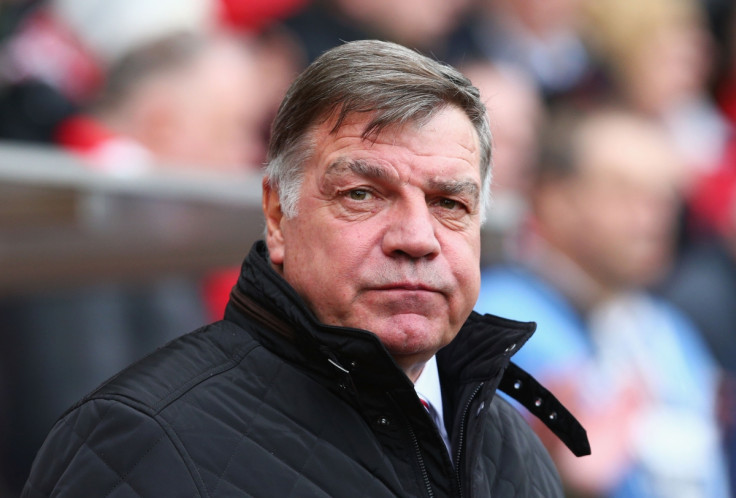 Sunderland manager Sam Allardyce has opened the door to possible new arrivals during the January transfer window following a disappointing 3-1 defeat at Chelsea on Saturday (19 December). The boss admits that the Blues deserved all three points as his side only managed to react late in the second half when they were already three goals down.
Branislav Ivanovic and Pedro Rodriguez scored early goals to put Chelsea on course for a much-needed win following the dismissal of Jose Mourinho on Thursday. Allardyce's side failed to respond and Oscar netted a third from the penalty spot just after half-time. Fabio Borini struck for the Black Cats just three minutes later but it was not enough to avoid another defeat that keeps Sunderland in the relegation zone.
"This performance didn't deserve anything but certainly against Watford and Arsenal we felt hard done by," Allardyce admitted to the BBC. "My worry is that we are not picking up points with the performances, and that is what we have to turn around. If we can do some business in the January window it will help us.
"Every game that goes by without a point puts you deeper and deeper into the pressure pot."
Allardyce admitted that his side conceded two easy early goals and "looked frightened" in the first few minutes of the game. They tried to react in the second half but with the score already 3-0, it was too late to secure a positive result.
"We looked frightened of going out to play. We didn't get to grips in midfield and we didn't go up against them. We picked a team to put them under pressure but we didn't really do that," he said.
"When we gave them the first goal early it lifted the whole stadium. Right from the start we made life very difficult for ourselves. I was happy to get in at half-time just 2-0 down. The worrying thing for me is that again the personnel haven't carried out instructions and again I have had to change things.
"It's not what you want to do but you have to react and for a time we were a little better, but then we did the most stupid thing of all which was to give them a penalty. After that we saw something like what we should be, we put them under a bit of pressure, but it was far too late."